The exhibition "New Times (Made in Slovenia)", organized by the Centre for Creativity and held during Milan Design Week, has ended. It showcased innovative products by Slovenian designers who are breaking from established, often harmful, social habits. Among them, Remigo, a startup company, was presented as a recipient of P2 funding in 2019 and SK75 in 2020 from the Slovene Enterprise Fund.
Twenty-two products were awarded with the "Made in Slovenia" label of excellence at the Milan Design Week. The label is awarded to products that represent good practices of Slovenian artists and companies. RemigoOne, a product from the Slovenian startup company and manufacturer Remigo, has also earned it! Bravo, team!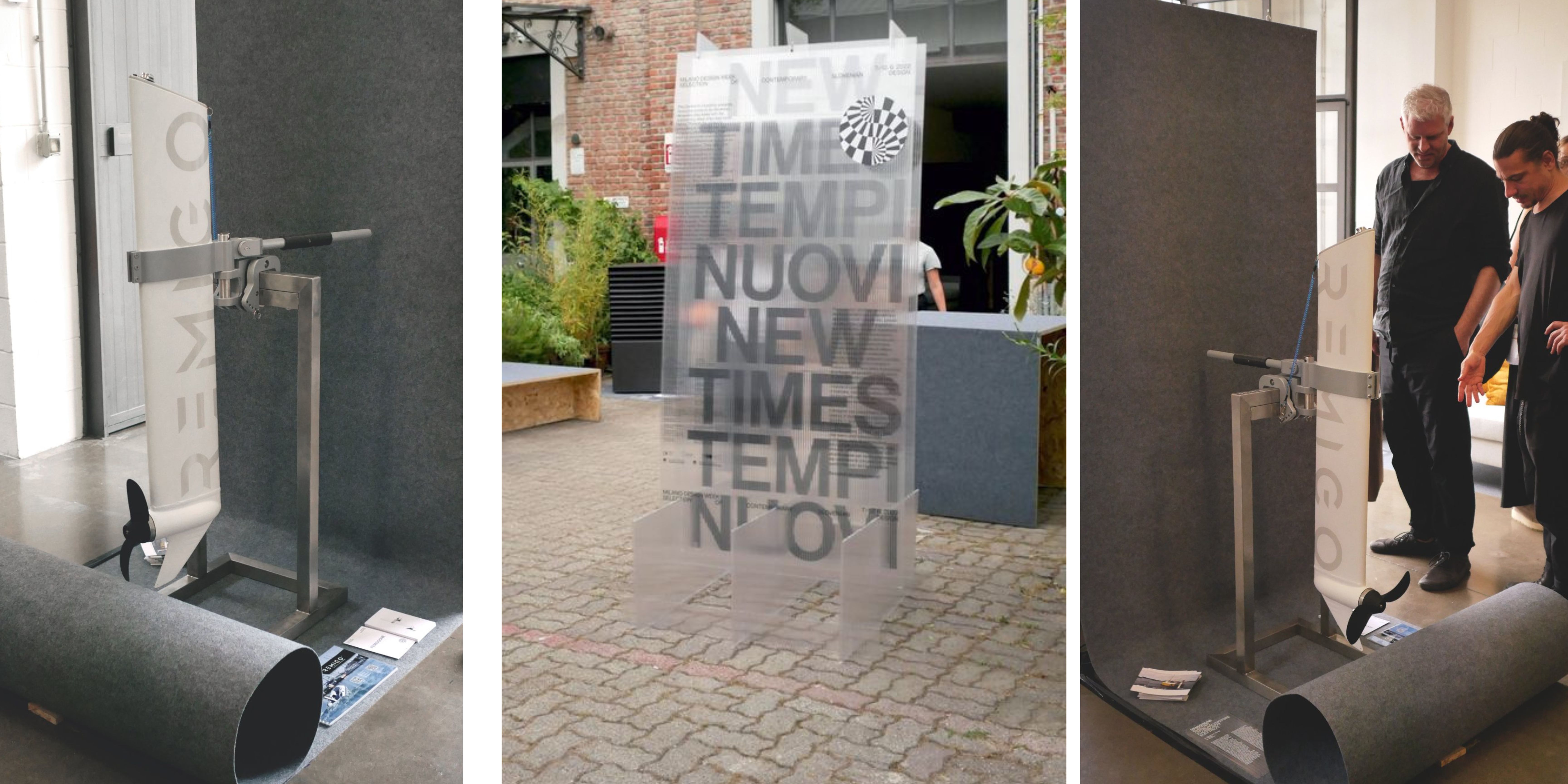 Remigo in Milan
RemigoOne is a stylish, smart, infinitely user-friendly, all-in-one outboard motor. It is a small electric motor for boats, replacing 3HP petrol engines. It is the world's fully integrated 1000 W electric outboard motor. The potential of the product has been recognised many times. In November 2021, the team received a prestigious nautical mention at the DAME Design Award 2021 and was one of the finalists of the MUVE Yacht Project.
###
Content support for recipients of P2, SK75 or SI-SK financial products under the "de minimis" scheme is co-financed from the Slovene Enterprise Fund and the European Union from the European Regional Development Fund. This is implemented on the basis of the Content Support for Funds Recipients (SMEs) Programme in the 2018-2023 period, under the Operational Programme for the Implementation of the European Cohesion Policy 2014-2020.