Startup Register
We support the idea of the Ministry of Economic Development and Technology to set up a Register of Innovative Start-ups, kept by the Slovene Enterprise Fund, and actively promoted by Startup Slovenia. We also invite you to register.
Numbers Are Not Just Statistics
The startup registry, which is set up as defined in the Investment Promotion Act, not only offers an overview of the startup ecosystem in one place but also:
Gives companies a reference and confirmation that they are startups or an innovative startup company, which can benefit them in showing their status on various offers and tenders.
Strengthens Slovenia's role as a land of startup companies and gives a message to decision-makers to pay more attention to startup companies.
Provides a basis for granting startup benefits, with the greatest immediate benefit associated with facilitating the employment of foreigners by shortening and facilitating the process.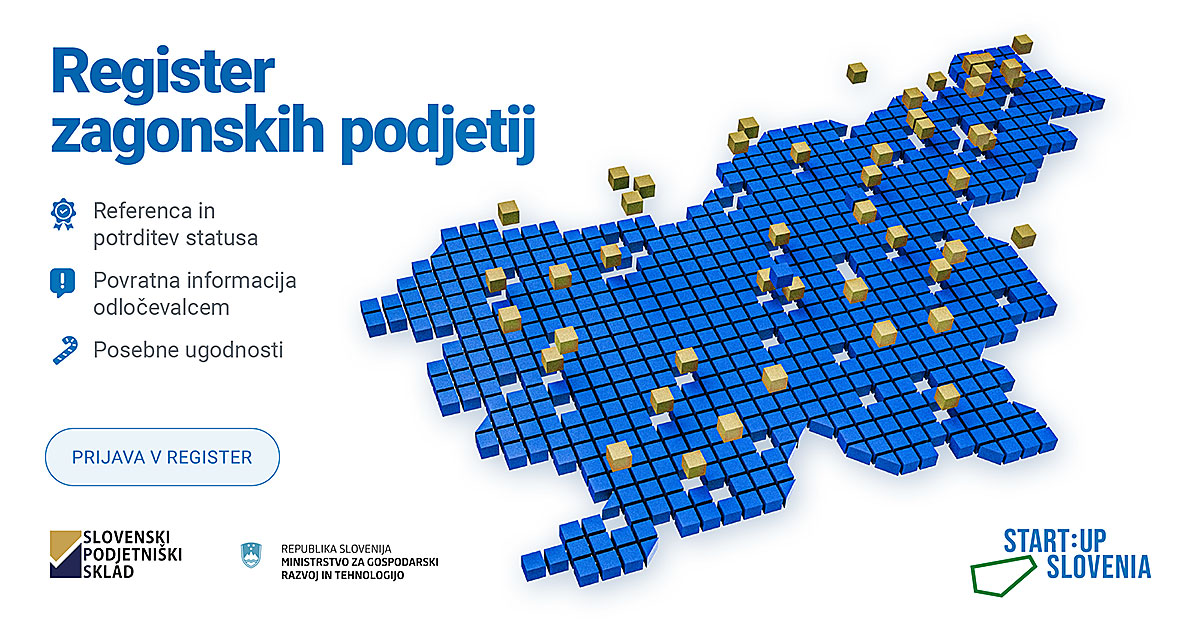 An application for entry in the register may be submitted by companies, which meet the statutory requirements. The register is intended for:
Capital companies.
Companies are less than 5 years old.
Employ at least 1 person.
Exhibit a degree of innovation and growth potential.
Above all, enlisting in the register for startups brings benefits and support at claiming them.
Companies post the filled-out application together with attachments to:
Slovene Enterprise Fund.
Ulica kneza Koclja 22.
2000 Maribor.
We offer free support in completing the application for registration to Start:up Slovenia Community members. For more information, write toinfo@startup.si.