Tools, Gadgets and Tips
Life is easier with gadgets. Therefore, we have prepared a toolkit for business planning and actively participated in the creation of the Slovenian edition of the book Running Lean and added other tools and useful tips for startups.
Business Planning Toolkit
With the help of the Business Planning Toolkit of the Venture Factory, you can create more effectively and easily a complete business plan. Its key added value is in the financial planning toolkit, which simplifies the making of financial projections of cash flows, income and success statements and balance sheets for the first five years of the venture.
In the toolkit, you will also find instructions with key questions for the preparation of the entire textual part of the business plan, by individual chapters and subchapters, in which you can also include graphs, tables and figures of your choice. You can also find practical examples of already made business plans. The toolkit is primarily aimed at startups and scaleup companies that have already validated their business model and are planning to grow their business with the help of investors, banks and other stakeholders who are expecting this kind of documents.
Download the Application Toolkit
Running Lean
"Your time is irreplaceable. Don't lose it by developing the wrong product or service."​
Download the book Running Lean (in Slovenian language, Delaj Vitko) for free as this book is an ideal tool for executives, small business owners, developers, programmers as and anyone looking to start their own business project.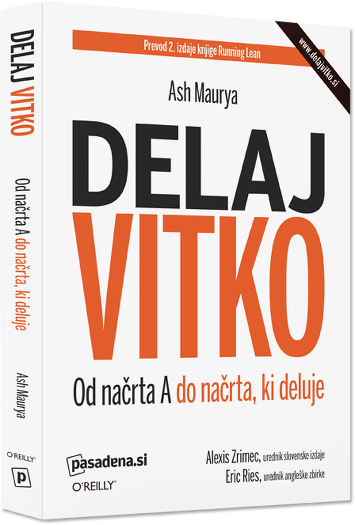 In the book Running lean you get to know:​
How do you first find a problem that is worth solving and then devote to a solution,
How do you find first buyers,
When is the best time to raise funds,
How do you test the price,
How do you decide what version 1.0 will include,
How you make and measure what customers want,
How you maximize speed, learning and focus,
What it means to match a product to market,
How you reach product and market matching through iteration.