Do you agree that sales are the key to business growth? For the third time this year, in cooperation with the Slovene Enterprise Fund, the Startup Plus program held a Sales Accelerator program for P2, SK75, and SI-SK financial incentive recipients. Top experts in the field of sales, Žiga Komac and Primož Hvala, taught the startups about the sales process, digitalization of sales, sales challenges and mistakes, and activities that are key to the success of a company.
Check out some of the most interesting content from the workshops, including how to shift from garage sales to systematic sales, how to expand to international markets, which activities will help you improve your sales, and account segmentation. Žiga and Primož also mentioned some sales tips on what you need to pay attention to when digitizing sales and in the case of a cooling economy.
How to shift from garage sales (startup) to systematic sales (scaleup)?
Here are the eight most significant mistakes that are stopping your sales progress and the transition to scaleup sales:
1. A flawed sales process
Everyone does everything (sales are distributed among many people, but no one is in charge).
Annual targets are not planned; consequently, the steps to reach the target are not systematized.
Sales flow is poorly monitored (mostly in flawed spreadsheets).
2. Too little time on the market, starting with a segment that is too large
Targeting many different industries.
Not focusing enough on key potential customers.
When targeting many industries simultaneously, achieving product-market fit is problematic.
Inefficiency.
3. Not knowing and poorly defining the competition
Competition is often too broadly defined.
Has the right competition been identified?
Sellers do not have the necessary 'battleship' plan and ready answers to customer complaints.
4. Too much hope is placed in 'inbound' or marketing-style activities with too little consistency in the actual sales activities
5. "AD HOC" way of working
Everyone is doing their best.
Many mistakes.
Impossible to measure.
Lack of systematization or no systematization.
Many bottlenecks.
6. Inadequate use of sales management tools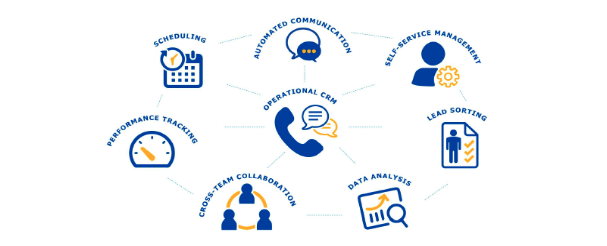 7. Inadequate sales materials and references
Insufficient email outreach.
Telephone scripts are often non-existent.
Companies forget to make use of existing references and use them to prepare case studies.
Useful content that can be used in outreach.
8. Sales systematization and analytics + rewarding
The sales process is not standardized.
Salespeople are not measurable.
Companies do not plan.
Bottlenecks are challenging to identify.
From startup to scaleup sales…
A company that wants to scale up sales has to go through 3 stages:
1. "AD HOC"
AD HOC sales are characterized by a focus on volume, living the 'make it happen' life. Processes are poorly controlled, with many errors and bottlenecks. Sales are unpredictable and unstable. The organization is siloed.
ONCE THE ORGANIZATION SUCCESSFULLY PASSES THESE HURDLES, THE SECOND STAGE FOLLOWS.
2. STANDARDization
The focus is on the turnover of the individual seller. KPIs are introduced into the sales process. Processes become standardized. Training, coaching, and tools are taken care of but face the problem of misalignment. The company becomes aware of the increase in efficiency.
the final stage follows.
3. OPTIMIZATION
The focus is on the profitability of individual clients. Sales processes become measured and controlled, and process improvement is worked on. The organization establishes sales analytics and aligns sales with the company's strategy. Sales become stable and efficient.
An effective sales team plays a vital role in a successful sales process. Its most important activities and characteristics are outreach, prospecting, persistence, and discipline.
"There is no easy button in sales. Prospecting is hard, emotionally draining work, and it is the price you have to pay to generate high revenue," Žiga added.
Activities you need to improve for successful sales
Do you want to improve your company's sales process and don't know which actions you need to focus on to be successful? We are revealing 12 key ones that entrepreneurs need to improve continuously:
Defining customer target groups;
Identifying and knowing customer problems;
Knowing customer decision-making processes;
Managing the competitive positioning;
Defining unique selling points (USPs);
Defining the sales case for key services and products;
Appropriateness of pricing strategy;
Defining the sales process and key indicators;
Monitoring the implementation of sales activities;
Review of sales closing techniques;
Analysis of the sales plan for the current and upcoming financial year;
Examination of existing sales material.
Opportunities for international expansion
Most startups want to expand into foreign markets. Žiga and Primož have revealed five opportunities that you can use to your advantage to increase your sales. Jot them down.
PANDEMIC
During the pandemic, conference calls have become a regular feature of local and foreign companies. It's much easier to get in touch with entrepreneurs and partners from abroad, so take advantage! More and more companies are using video calls to forge a wide range of partnerships and create new sales opportunities.
INTERNATIONAL REACH
International channels developed in the current digital era can be the starting point for new branches abroad.
AGGRESSIVE OUTBOUND
The most successful global companies in terms of sales have an aggressive outbound. Start using it too.
INFORMATION
There's never been more information about potential customers, so make the most of it.
INTRODUCING ABM AND ABS
ABM (Account Based Marketing) and ABS (Account Based Sales) are used in complex sales, primarily when selling to businesses. These methodologies have been developed to make B2B sales (and marketing) more efficient. The main advantage is a better understanding of potential key customers, decision-makers, and their needs. Apply ABM and ABS to complex business forms and deals representing higher sales value (financial).
Segmentation of accounts is also important
Žiga pointed out one more thing: the segmentation of accounts. It's needed when multiple solutions exist for larger, medium, and smaller companies in the (startup) portfolio.
We differentiate between:
Tier 1 – highly complex deals with high sales value (large deals);
Tier 2 – medium complexity deals with lower sales value than Tier 1;
Tier 3 – less complex deals and lower sales value.
Tiers differ in how they are invested in the sales and marketing process. For example, in Tier 1, you may invest more resources (sellers' time, expensive tools to help implement the process, setting up partner models).
Tier 3 is similar to B2C (Business to Customer) sales because the sales value is lower and fewer resources can be devoted to it. In Tier 3, we often use digital marketing to generate leads because the sellers' time is too valuable to, e.g., make calls to all potential customers and pitch the product.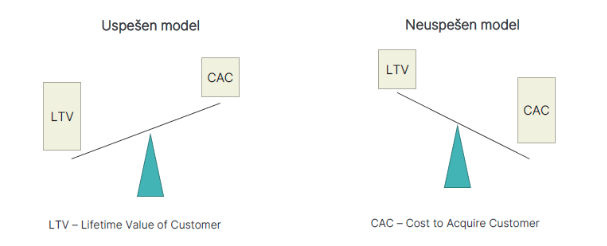 Successful model (left), unsuccessful model (right)
Based on the above picture, we can understand more precisely the value of a deal, LTV – Lifetime Value of Customer, representing the sales we will make with a customer.
CAC – Cost to Acquire Customer represents the resources required to acquire a customer or business.
Following on from this, Žiga pointed out:
Tier 1: High LTV – High CAC > It costs a lot to acquire a new business, but because the business is big, it is worth it.
Tier 2: Medium LTV and medium CAC.
Tier 3: Low LTV and low CAC.
Žiga added and advised startups:
"The most important advice for startups is that they need to understand the segmentation of their end customers very well and, based on this, to systematize the sales and marketing process. The key is to set up a model (on the left) that will allow them to have a high LTV (high turnover with their customer). The cost of acquiring the deal or customer will be lower, and this model will pay off in profit and successful growth. If they don't systemize things well, they will be stuck with a failed model (on the right) that will prevent them from growing successfully."
More sales knowledge through practical workshops
"The program is truly evolving each year," said sales expert and lecturer at the accelerator Žiga Komac. The Sales Accelerator has been held for the third year in a row, and it is among the participants' most highly rated. The starting point and inspiration for preparing the renewed program is an in-depth analysis of the current sales situation and sales processes in the participating companies.
The idea stems from the obstacles that entrepreneurs face on their journey. The lecturers found that many face the challenge of identifying their own sales weaknesses on the one hand and identifying new growth potentials on the other. Based on an in-depth individual analysis of the companies, which is part of the first two workshops, a plan for improving and implementing new changes is developed during the program.
The program's quality is due to its practical workshops and individual work. Entrepreneurs learn about the laws and sales not only through theory but also through practice; for example, the startups had to do a sales analysis of their own company, which helped them to find out what they were missing.
Watch the video (in Slovenian language) and learn how this year's program differs from last year's, what you need to focus on in sales in a cooling economy, how to get started with digitizing sales and listen to sales tips from Žiga Komac.
20+ startups from the P2, SK75, and SI-SK family upgraded their sales skills
More than 20 startups that have previously received a P2 incentive, an SK75 convertible loan or an SI-SK co-investment from the Slovene Enterprise Fund participated in the program. Among the participants were also several successful startups hungry for knowledge. Read on to find out what they had to say about it.
Watch the video (in Slovenian language) and find out what Maja Gselman, co-founder of Centrum Cognitium, and Eva Metež from Proky, a startup that took part in this year's PODIM conference and it's Podim Pitching Competition, have to say about the program. But that's not all; the Proky team even made it to the semi-finals and was one of the 10 most promising startups. Find out more about Proky and its B2B Foodie solution here.
"I would really recommend the lectures to all startups that are at the beginning of their journey!" - Maja Gselman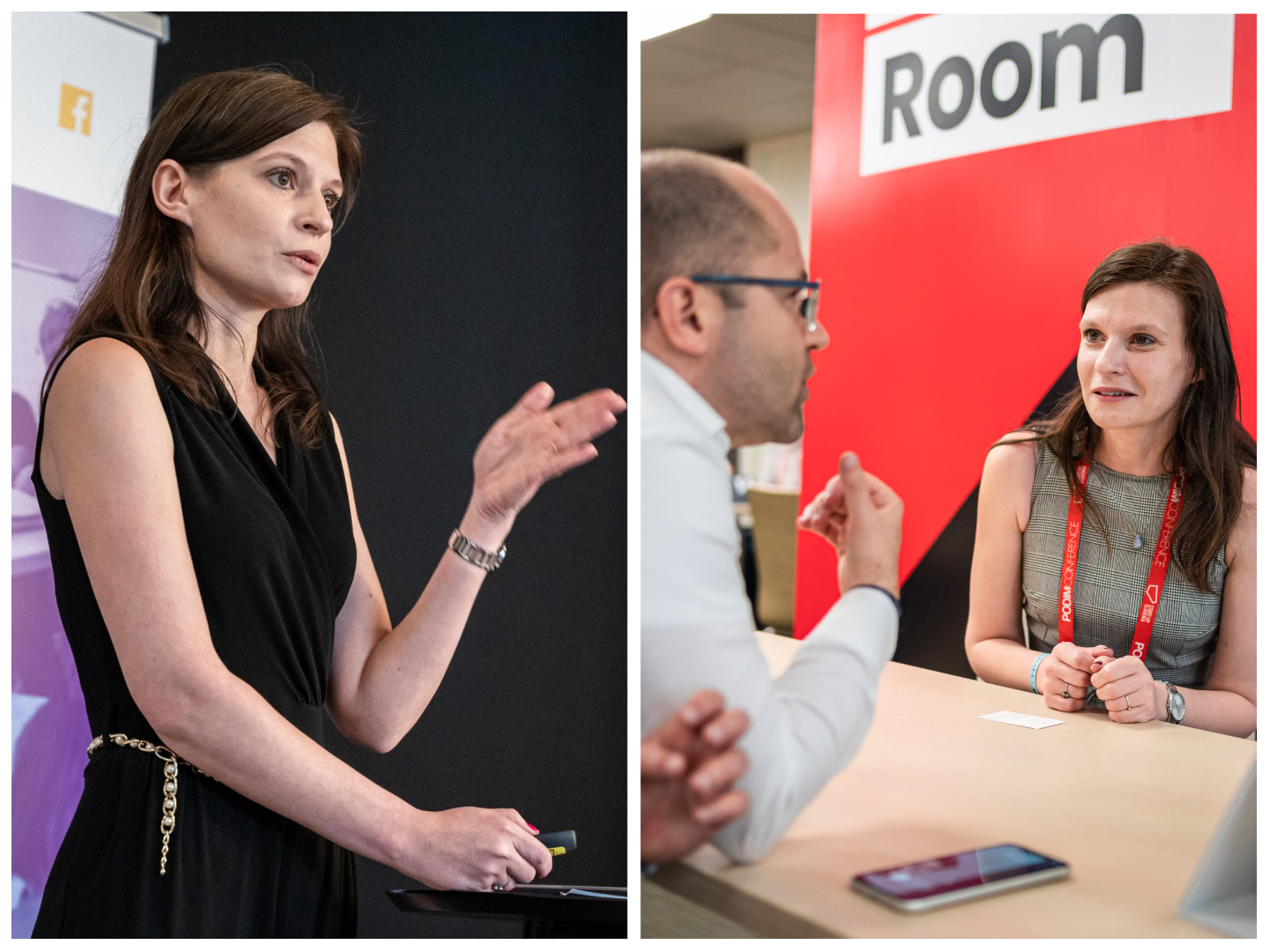 Entrepreneur Maja Gselman at Pitch Perfect »Start:up Maribor 2022« (left) and at Podim 2022 (right)
Interested in learning more about the startup Centrum Cognitium and their intelligent assistant Tina? Click here.
Matija Jasarov from SeaVision also attended the program and said:
"We learned a lot of new things during the program. We learned about different ways of selling, how to increase the sense of urgency, what words impact customers, and more. We also liked that we went through it step by step and didn't just talk about the product's features, but also how important it is to present to customers what they will get from our product and gain an advantage over the competition".
meet SeaVision and its VisionAnchor
Did you know that last year, vision anchor was in the running for the coveted Slovenian startup of the year?
Gregor Krušič, from the Maribor-based startup Auralix, also said a few things about the program and highlighted two key things that stood out to him. The first he pointed out was the 'meeting preparation,' where they have to put themselves in the customer's shoes and break down what the customer expects from them, how they see the situation, what they want, and what they don't. Another thing Gregor mentioned was the role-playing in the workshops, which made them realize that as a seller of services, too often, you think you know the customer well, so you don't really ask questions. As a result, you don't know what they want from you and what they value, but you just assume it, which is wrong. Find out more about the startup Auralix here.
Entrepreneur Matija Jasarov advised everyone:
"It's always cool to attend things like this. Workshops are always better than lectures because you work on practical examples, and it's different. If you do it on yours, like we had the opportunity to do at the Sales Accelerator, it's even better. We really liked it because we actively participated in the workshops and had a real brainstorming session about what else we can change in the sales process and, you know, two heads are better than one."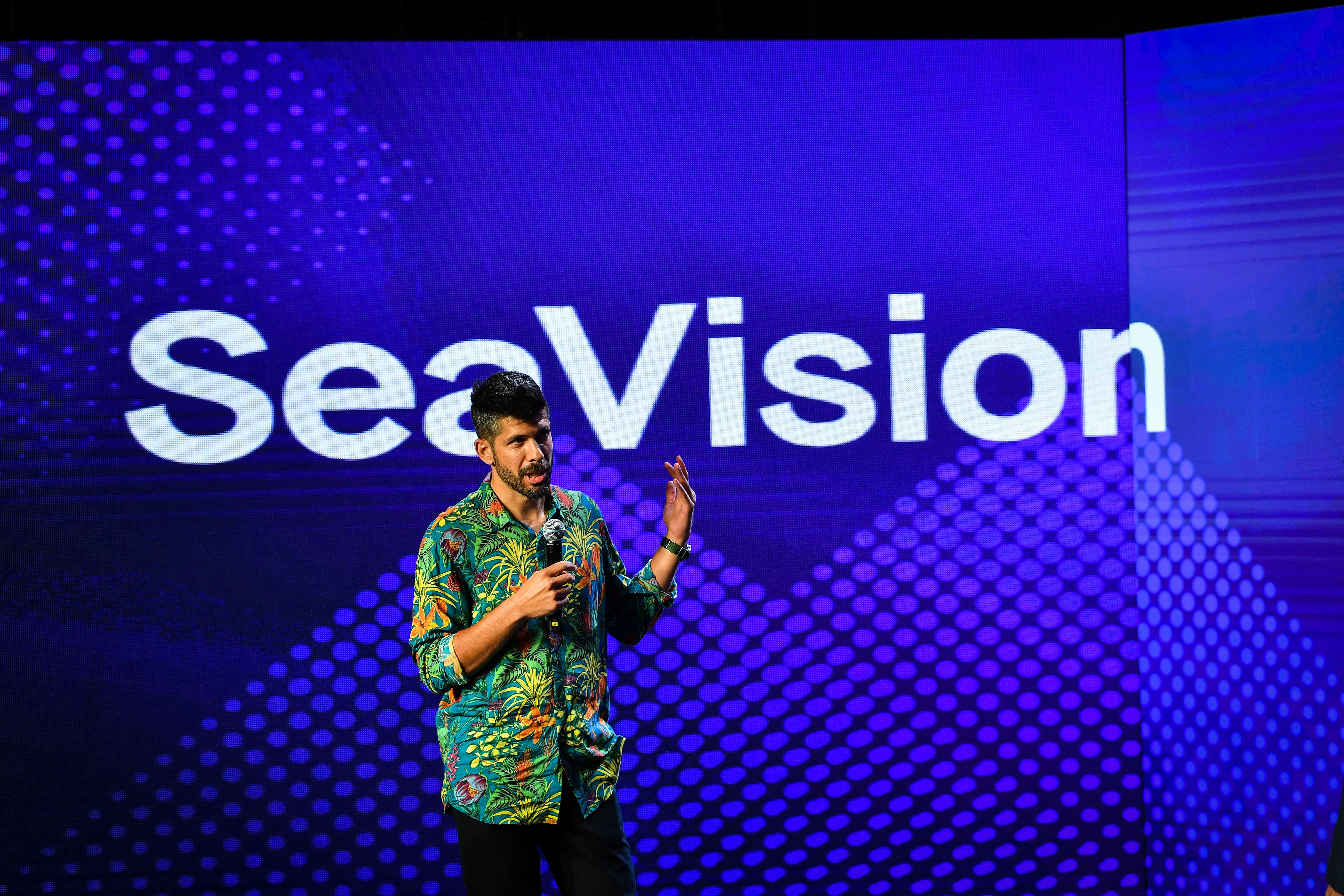 Matija Jasarov at the Slovenian Start:Up of the Year 2021 Award
other sef's portfolio companies
Just one of the exciting Startup Plus programs
The Startup Plus Sales Accelerator program was free to all young startups that received a P2, SK75, or SI-SK incentive from the Slovene Enterprise Fund and helped participants acquire and enhance new sales skills.
It is just one of the exciting and highly informative startup programs organized by the SEF. This year's top programs for portfolio companies include the push2start, Startup Clinic, SK GROWTH CAMP, NextRound, GROWdigital, KorpoStart, INTL, HardwareSTART, and ScaleUPgrade. These content support programs effectively complement the P2, SK75, and SI-SK financial products with EUR 54,000 - EUR 600,000 in startup funding.
more about the startup plus programs
###
Content support for recipients of P2, SK75 or SI-SK financial products under the "de minimis" scheme is co-financed from the Slovene Enterprise Fund and the European Union from the European Regional Development Fund. This is implemented on the basis of the Content Support for Funds Recipients (SMEs) Programme in the 2018-2023 period, under the Operational Programme for the Implementation of the European Cohesion Policy 2014-2020.
Tags
StartupPlusProgram
SEF
SloveneEnterpriseFund
MGRT
EuropeanRegionalDevelopmentFund
P2
SK75
SISK
SalesAccelerator
SalesAccelerator2022