Startup Beeping, which was named Slovenian Start:Up of the Year in 2018 and is best known for its cleaning services for households and small and medium-sized enterprises, started offering a new service in June - home care.
Europe is experiencing a huge demographic shift. People live longer and, as a result, more and more people have to look after their parents and family members. Today, more than 40 million people in Europe take care of elderly family members, 65% of whom have jobs and work full time.
Slovenian Beeping saw the potential and developed a home care and assistance solution. The company has launched its first version in Spain and plans to enter the Slovenian market at the end of June.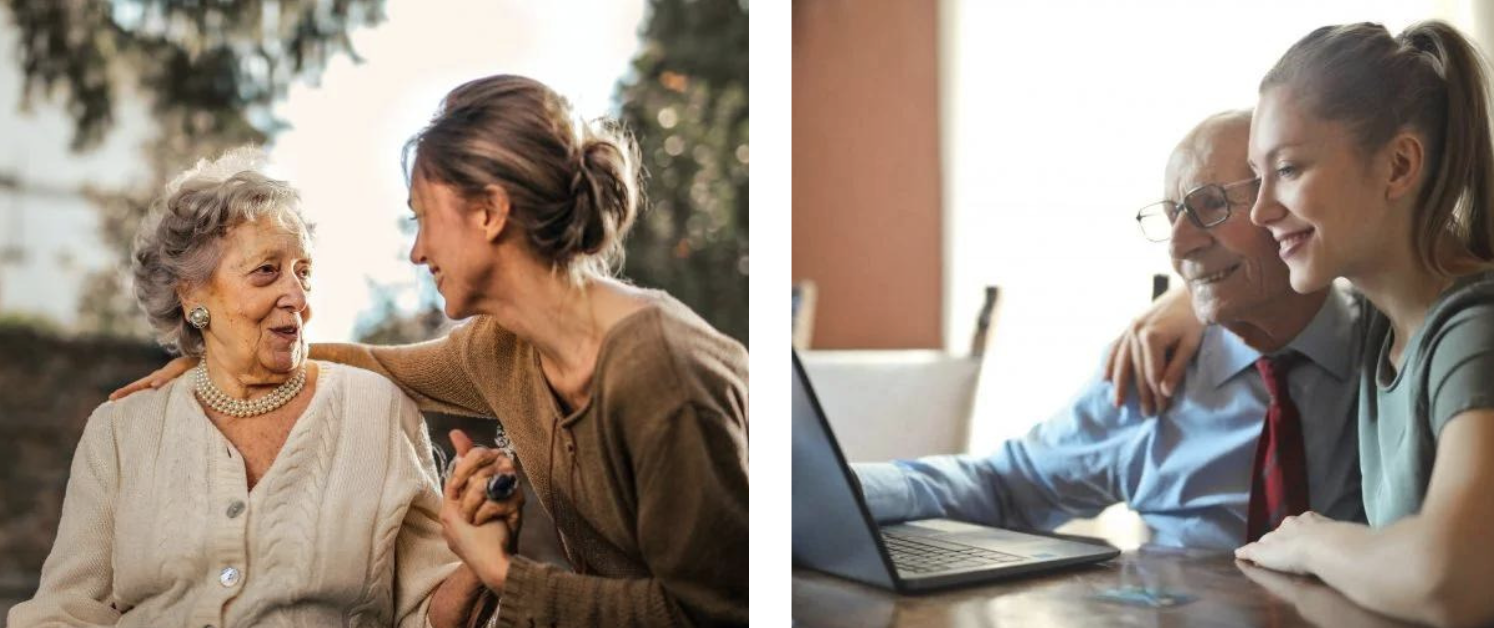 Source: (Beeping)
Beeping caretakers will ensure a good and peaceful stay. They provide home care, companionship, personal care, help with errands and support.
Haven't heard of Beeping yet?
Beeping started in 2015 when David Mohar and Jan Dobrilovič founded Next and launched Beeping, an online platform that makes it easy to order trusted and reliable home cleaners.

Beeping works similarly to Uber. Just a few clicks is all it takes and you can order a home cleaning service quickly, safely and easily. With Beeping Business, they can ensure your business premises are cleaned and backed by all the technical support. In 2021, the company expanded into the Spanish market.
Startup Beeping je tudi prejemnik sredstev iz razpisa SK75 Slovenskega podjetniškega sklada, leta 2018 pa je ekipi podjetja uspelo pridobiti tudi laskav naziv Slovenski start:up leta 2018.
Startup Beeping is also a recipient of funding from the Slovene Enterprise Fund's SK75 and in 2018 the team also managed to win the flattering title of Slovenian Start:Up of the Year.
meet the slovenian startup of the year 2018
Beeping has also successfully partnered with a number of international companies such as Eurosender, Generali Insurance Group, Krisma and DIH Technology. Investors from the private venture capital fund Fil Rouge Capital have recognized the company's great potential and invested in it in 2019.
Source: (Delo)
###
Content support for recipients of P2, SK75 or SI-SK financial products under the "de minimis" scheme is co-financed from the Slovene Enterprise Fund and the European Union from the European Regional Development Fund. This is implemented on the basis of the Content Support for Funds Recipients (SMEs) Programme in the 2018-2023 period, under the Operational Programme for the Implementation of the European Cohesion Policy 2014-2020.