Socializing, learning and networking is extremely important in the startup community, so within the Startup Plus Program of the Slovenie Entreprise Fund (SEF) the autumn teambuilding of SK and P2 companies took place. It's getting bigger with each year, growing rapidly and achieving incredible success. On September 9, more than 70 participants gathered at Orehov gaj.
Here are some tips from the program:
What is the "Flashlight leadership" model with which the famous Outfit7 grew?
Who are the top startups and mentors of this year?
More about the merger of eHrana with Glovo and basic legal concepts in the field of acquisitions and mergers.
Tips in the field of employer and personal branding on LinkedIn.
Do you know what a flashlight and leadership in an organization have in common?
The author of the book 7 Unicorn Drive, which talks about the first Slovenian unicorn and the founder of Teambuilding Academy Dani Polajnar, explained that for the greatest efficiency of the organization it is important that each individual, team and department takes responsibility for performing their tasks. If we want to take responsibility, we must understand the basics of operation, the meaning of the organization and where our work or a daily task fits in the whole work process.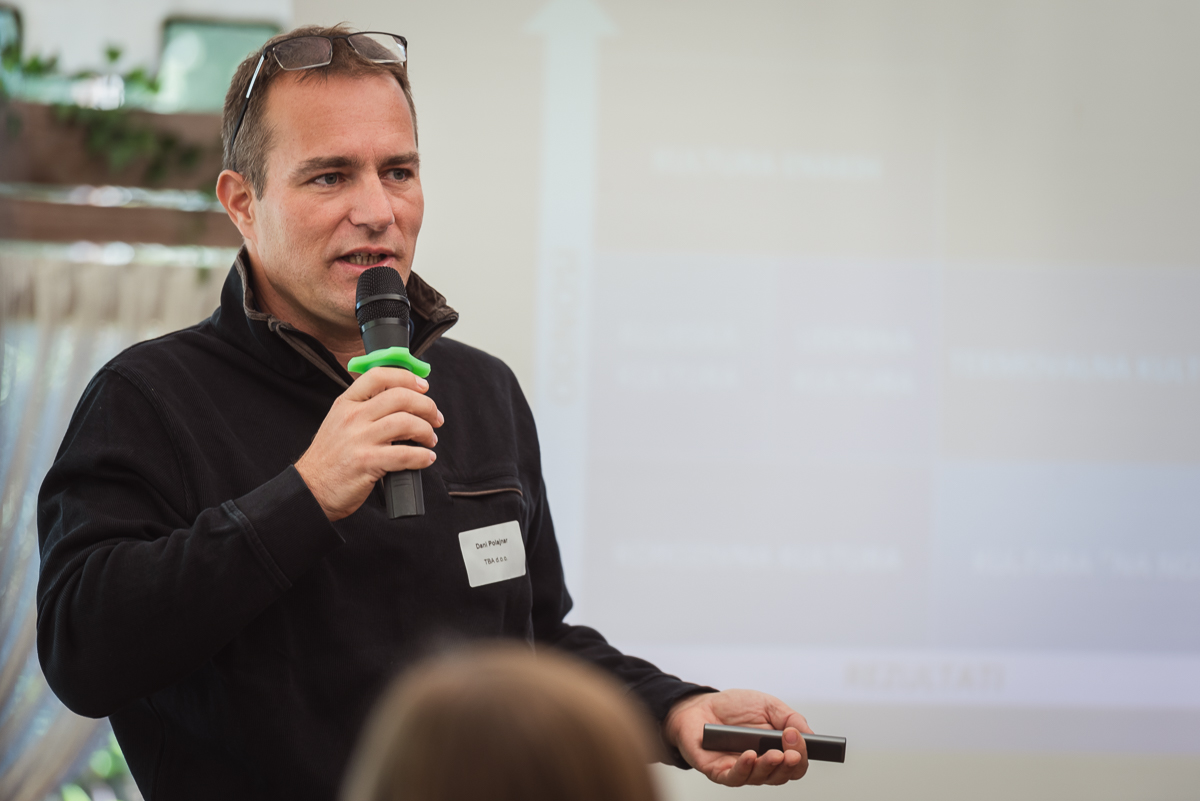 We got familiar with the practical model of modern organization management - Flashlight Leadership, which is characterized by one thing - a flashlight. You are probably wondering what it has in common with guidance in an organization, so Dani explained that guidance (and lamp as well) consists of different areas of operation:
The battery of the flashlight symbolizes the mission and values ​​of the company. This is where the energy, which is crucial in this model, comes from.
When we have energy, we also need to direct it, so we need to define the strategy and goals, which is where we point the flashlight.
Of course, we must not forget the housing, which represents the various processes and systems.
A light bulb symbolizes leaders and their leadership. Effective leaders are passionate, courageous and competent.
The last part of the lamp is a lens, which represents the structure of employees or teams who, with their well-coordinated work, realize the vision of the organization.

If all parts of the flashlight are assembled correctly and compatible, the result is light, which symbolizes results such as high revenue, good brand recognition, etc.
Tip: When building your business keep in mind the Flashlight Leadership structure and good results are guaranteed.
During Dani's lecture, we were given an interesting short test. Dani gave each of us three stickers, which he had to stick on a poster that consisted of four segments. Each sticker represented one of our co-workers and we had to position each one to one of the following segments:
Role models at the top right. They are efficient, good co-workers, hearty and achieve good results.
Always first at the bottom right. They are extremely good, we want them in the team, but they are aware of that and they take advantage of it. They are the first to go in case business changes. It is difficult to work with such people. If we have one such co-worker on the team, teamwork is not possible.
Team players at the top left. They are trusted but do not achieve good results.
Wrong selection, at the bottom left. These are people who are bad co-workers.
We need as many role models as possible in the company, and as few employees as possible, who are located at the bottom left and right. We also need to be aware that it is much easier to change the knowledge and skills of individuals than relationships. When looking for new staff members, we should not only pay attention to competencies, knowledge and experience, but also to things that are related to cooperation and relations.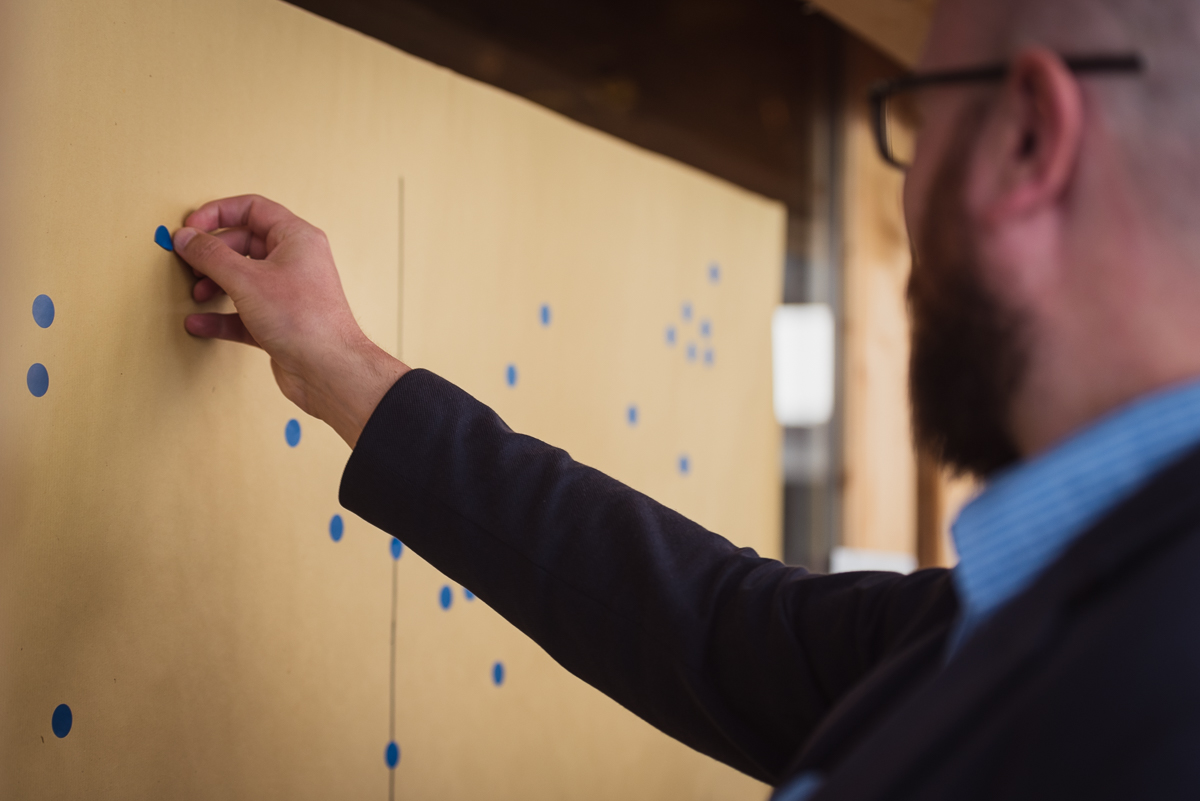 But you also have to think about where you fit. Where would you put yourself?
See what advice Dani gives to modern leaders for long-term success of an organization:
Top startups and mentors
Top startups
At the autumn teambuilding, we also selected the three best startups, which stood out in the past year for their outstanding achievements.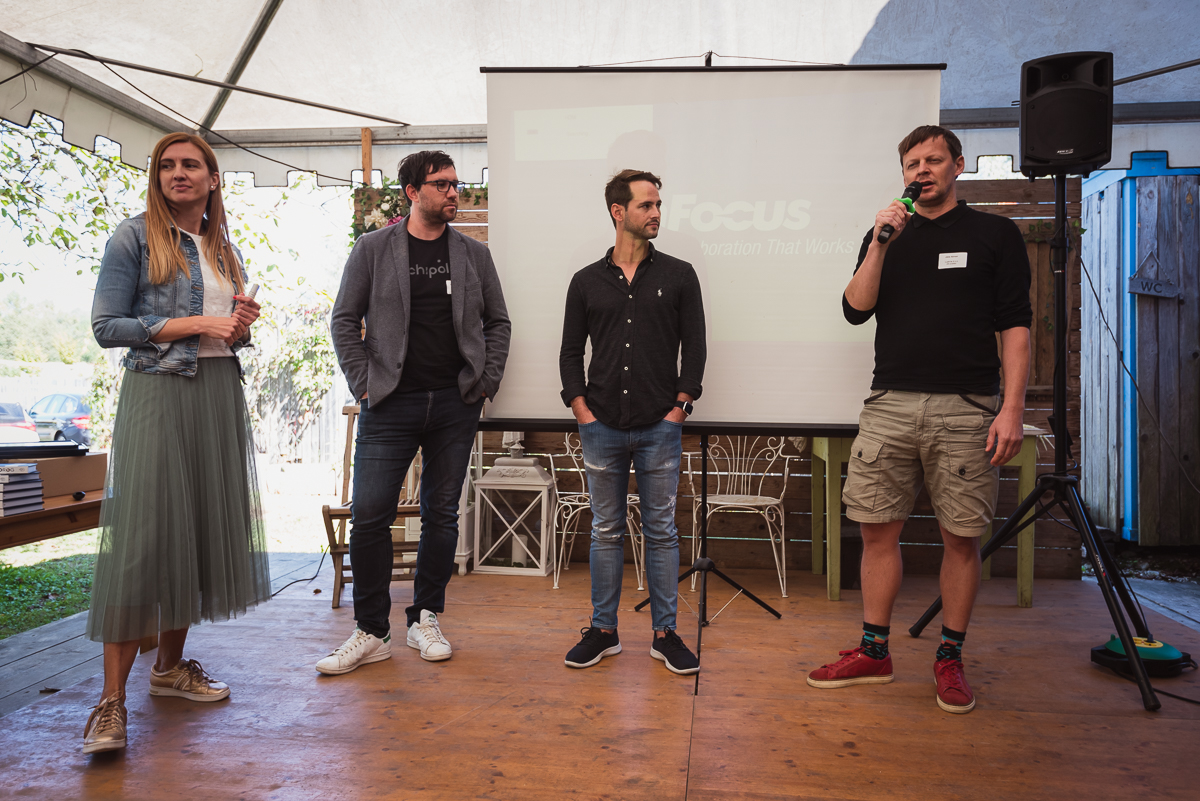 Attacking the Spanish market
One of the recognized companies was the startup Next with its online platform Beeping, which makes it easy to order pre-approved and trained home cleaners. They call themselves Uber for cleaning. This year, Beeping managed to expand to the Spanish market and began offering its services in Split and Rijeka. Breaking into Madrid was not an easy task, as the Spanish market is much different from the Slovenian one. The company's co-founder, David Mohar, says it's a market with a tradition and a different dynamic that required adaptation of the business model. Despite many obstacles, the team succeeded and today they are successfully growing and expanding in the Spanish market as well. You can read more about Beeping's expansion here.
Beeping co-founder David Mohar advises you:
Chipolo One on Apple Find my
The Chipolo team, which has developed a product to help you find your keys, wallet, bag or backpack, has also earned the title. Last year, the team managed to partner with the American technology giant Apple, and from now on you can add Chipolo One to Apple's Find my app. You can now use the Chipolo One on Samsung, and in the future on Google as well. During the development phase, the Chipolo team faced certain obstacles and problems, but they tried to skip them and turn them into opportunities.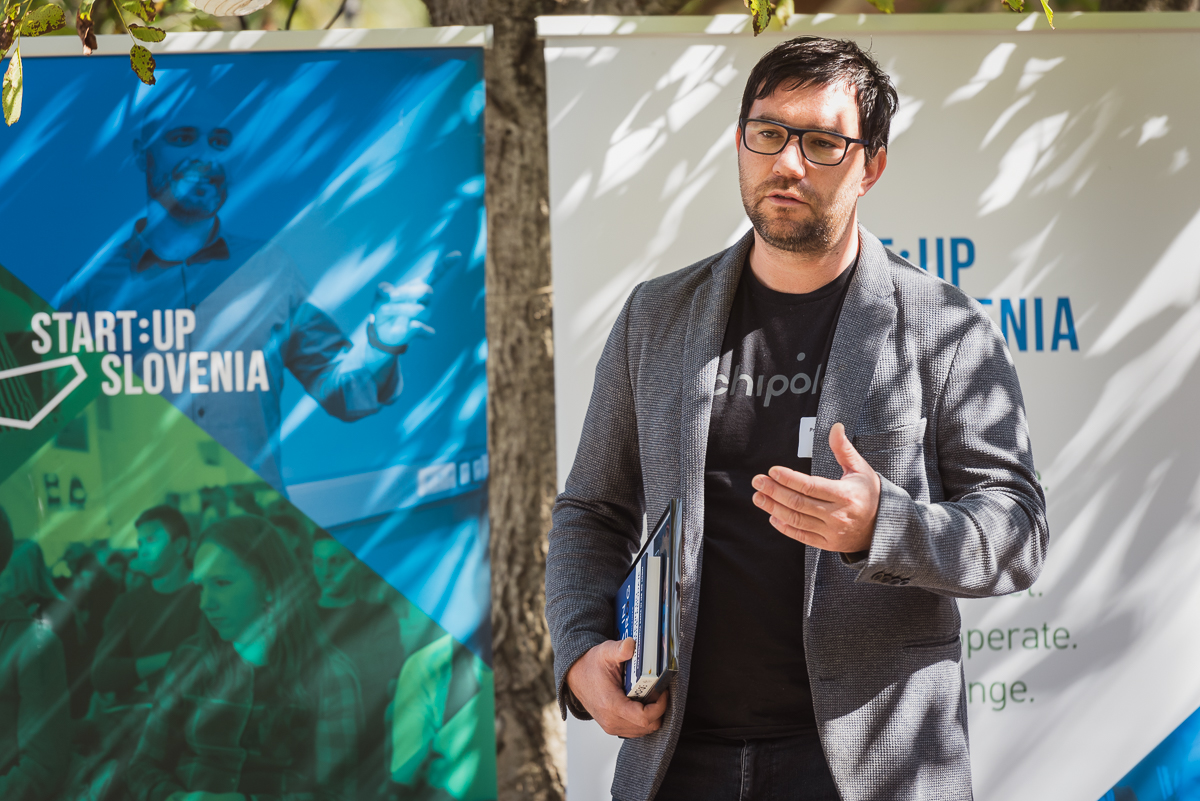 Lushna in the USA
Lushna's attractive glamping houses can also be seen on the American market, as the Lushna startup managed to penetrate its market. The company is engaged in the development of natural resorts and produces boutique wooden glamping houses. The biggest advantage of the company is that they make a great design on their own, produce it, deliver it and also assemble it. The corona time, however, was anything but easy for the Lushna team, as the entire tourist market collapsed. Nevertheless, they did not let themselves be distracted and continued to work, believing that the market would soon pick up and explode. The company's co-founder, Jaka Ažman, says that during corona, they were working on strategy and marketing, which also paid off, as it was at this time that they set up one of their largest locations in New York State with a hotel, pavilion and 28 units. They now want an even greater presence in the European market.
Co-founder of Lushna, Jaka Ažman, advised:
"As an entrepreneur, you have to be persistent, you have to think outside the box and deal with the consequences later on, because otherwise you can't make a breakthrough. You have to do something that others are not doing yet and go beyond the traditional boundaries and deal with them later".
Top mentors
Among more than a hundred mentors, Maja Voje and Aleš Špetič earned the honorary title of the best mentor.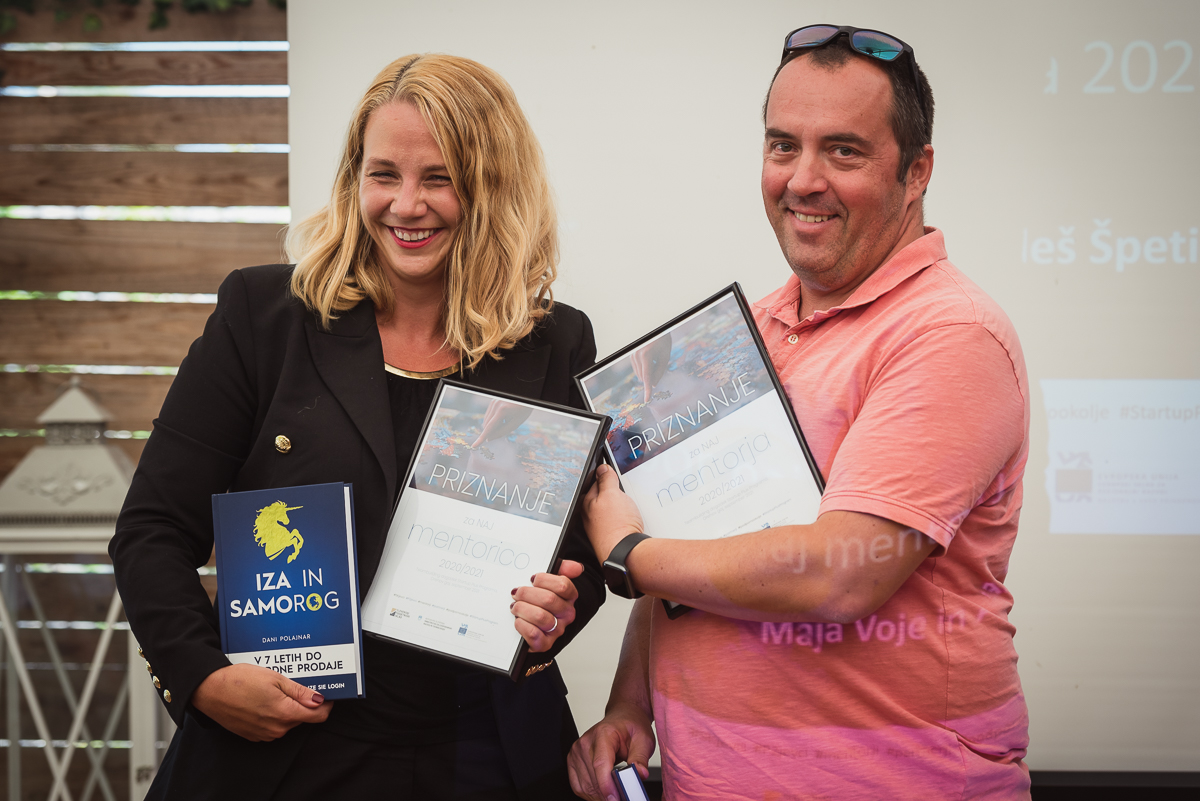 Maja Voje is a world-renowned expert in a relatively new discipline, combining marketing and an experimental approach to learning "growth hacking". With her knowledge, she is also included in the mentoring program and this year, she won the title of Best Mentor.
Maja emphasized that communication and commitment to each other are extremely important in mentoring. Startups need to say what they don't know, because that's the only way they can help. For Maja and her mentee companies, this year was a turning point, a year when everything collapsed, when they had to restructure everything and find additional alternatives, and in such moments, it is important that you stick together and know how to communicate.
Maja has some advice for you:
Aleš Špetič can boast of founding as many as four startups, Klevio, CubeSensors, DeckReport and Zemanta. With his many years of experience, he advises startups, but warns that it is up to them in which direction they will take the company. He also shared his entrepreneurial experience with us, on the basis of which he also advises all startups. When founding DeckReport, on the very first day, a divorce agreement with the other founders was written, which referred to the consequences if one of the members decides to leave the company. They also set out the criteria they must meet within 12 months. They agreed that if they failed to reach they, they had to close the firm. On their first anniversary, they got together and finished the story because they didn't achieve their goals. Aleš said that he tries to tell startups that when it doesn't work anymore, it simply doesn't work and that sometimes you have to give up and move on.
Aleš said:
»Above all, I would recommend entrepreneurs to take every event that happens as an opportunity. Even the situation with Corona in the last year and a half, was not a reason to lose hope, but to find new challenges and opportunities, and quite a few entrepreneurs have already succeeded this year and are doing even better«.
From eHrana to Glovo Slovenia
This year was also a turning point for the company Trilogic (eHrana), which in May merged with the Spanish start-up company Glovo, which is present in 22 countries and 790 cities. The beginnings of eHrana date back to 2011, when three friends from high school and later the Faculty of Electrical Engineering designed a platform for online ordering and food delivery.
The process of merging was anything but easy, but with the appropriate advisers and help, it was problem free. We were also joined by lawyer Rok Jerovšek, who helped ensure that the merger of eHrana with the Spanish Glovo was successful. Rok shared many legal tips with us, while Borut Markelj, co-founder of eHrane, told us a bit more about the merging.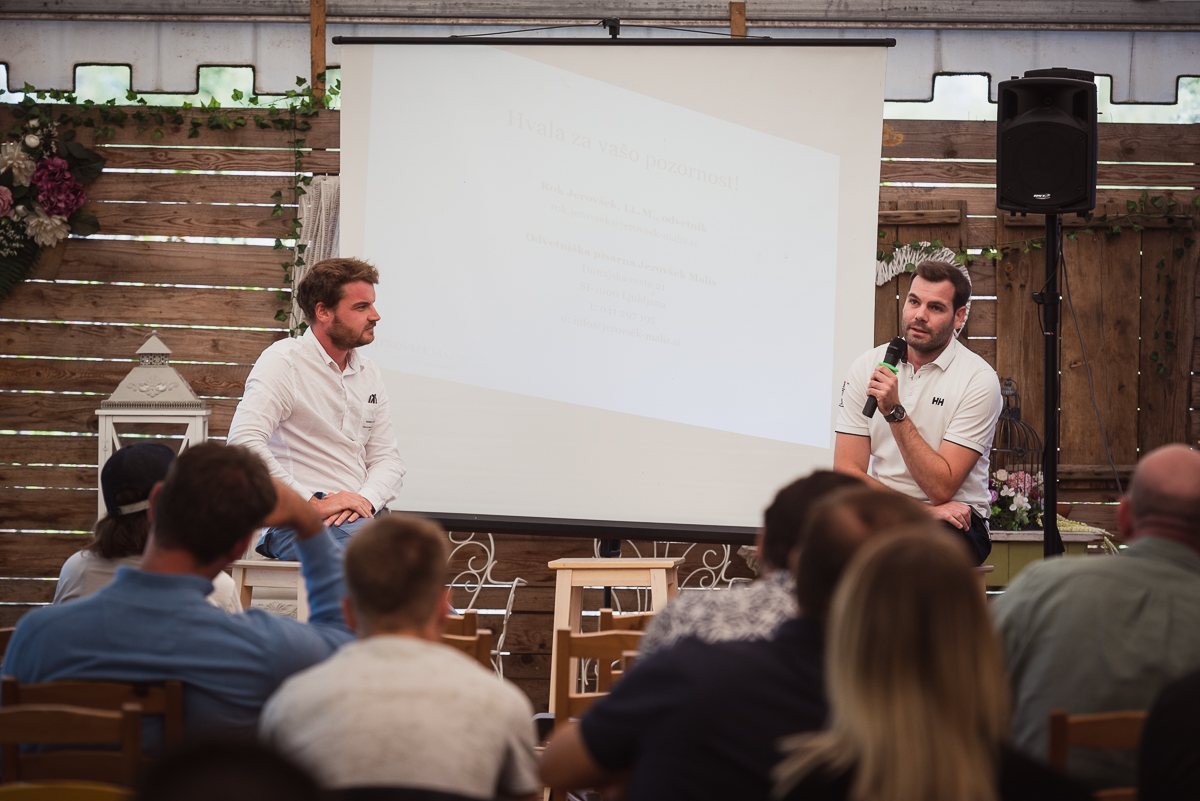 Rok Jerovšek reminded us that it is very important to include consultants and advisors when considering a merger. A financial advisor is the first person to help review the market, determine whether strategic or financial customers are possible, help organize sales, pricing, and so on. Lawyers also play a very important role in drafting contracts. We must also not forget about the non-disclosure agreement (NDA). When it comes to a careful review of the target company, we need to protect confidential information and prepare all the documentation within the company, which can take quite some time. We may also stumble upon employees finding out that there will be a sale of the company, so they get intimidated by it and consequently leave the company. After a careful inspection, we may come to a sales purchase agreement (SPA), for which the process can last up to several months.
Thinking about a merger? Here's a list of words you should know!
One or two-slide summary of a potential sale process sent to potential buyers and interested parties.
Non-disclosure agreement is a contract with which the parties agree not to disclose any information. It is essential that the details of the sale remain confidential - during and after the process.
It outlines the steps that will follow the process and contains an indicative timeline for the transaction (e.g. how much time will be available for due diligence).
A document that, in addition to publicly available information, also contains data on business performance and certain risks.
An offer made by the buyer on the basis of an information memorandum and publicly available information.
Služi kot instrument vpogleda v družbo. Namen skrbnega pregleda je ustvariti si jasno sliko o pravnem stanju tarče. Ugotavlja se tveganja (visoko,srednje,nizko). Skrbni pregled navadno izvaja kupec (včasih pa tudi prodajalec, če npr.ne pozna stanja v tarči).
It serves as an instrument of insight. The purpose is to create a clear picture of the legal status of the target. Risks (high, medium, low) are identified. It is usually performed by the buyer (and sometimes also by the seller).
SPA (Sale and Purchase Agreement)
It is a contract for the sale of shares. It is important for both the seller and the buyer.
A condition or event that must be met before the SPA is considered in effect or any obligations that are expected of either party.
Borut Markelj, co-founder of the company Trilogic, which developed the eHrana platform, also said that at the beginning they thought the consultants were unnecessary and only represented additional costs. They found out they were wrong and completely changed their minds, as without them, things would not have gone so smoothly. It is the external experts who advise you in critical situations and tell you when you need to push andtake a step back to move things forward. He said that selling comanies is very difficult, as both the company and the buyer must be prepared for it at the same time. A "match" between the buyer and the seller must happen.
Interested in learning more about eHrana? Read the interview with eHrana's co-founder Borut Merkel here.
Building relations takes time
Employer and personal branding are becoming more and more important when looking for staff. Expert in the field of growth marketing, employer and personal branding, and the best startup mentor Maja Voje prepared an extremely interesting lecture. Take a look and read the tips below:
Key tips you need to know about employer in personal brandingu on LinkedIn:
1. Appropriate environment
We need to ask ourselves what kind of environment we are creating for career development. Companies always write about their purpose and never what they have to offer to candidates. If they do, they're usually awfully generic.
2. Differentiation
You have to differentiate, and not write about the same old things, but what is unique in your culture or in the lifestyle you have in the company, to find differentiating elements. If you don't know what they are, ask the employees - what they like to do at the firm and use their testimonials.
3. Knowing the audience
It is very important that you know your audience really well, with whom you communicate and know how to adapt to the topics that interest them. Ask yourself how to add value. Even if you don't know what people are interested in, ask them or simply analyze what they are asking.
4. Consistency
You don't just work when you need something or when you have one business goal, but to make it a part of your workflow and to be very proactive. You have to understand that developing relationships takes time.
5. Networking
Is is necessarily to increase your network with those people you need to have close by, for business or personal reasons or from a knowledge point of view. You have to do this in a structured way, e.g. If you aim to have 10 to 30 new links a week, LinkedIn allows you to send 100 a week. This is not recommended for most smaller profiles because you are considered a spam.
Maja added:
"Be knowledge sharing focused companies, organize lectures, sponsor meetups, be close with these online communities because you want to be where people's attention is."
StartupPlus hanging out
After one year, all connected to Startup Plus, gathered in person and talked about the results, good implementation practices, challenges and goals for the future. This year, 16 top programs were available for P2, SK75, SI-SK recipients, such as Push2start Accelerator Program, Startup Clinic, SK GROWTH CAMP, NextRound, GROWdigital, KorpoStart, INTL, Nextround, Investor School, HardwareSTART, Health Accelerator in ScaleUPgrade. The content programs effectively complement the financial products P2, SK75 and SI-SK, which provide Slovenian start-up companies with EUR 54,000 to EUR 600,000 in start-up funds.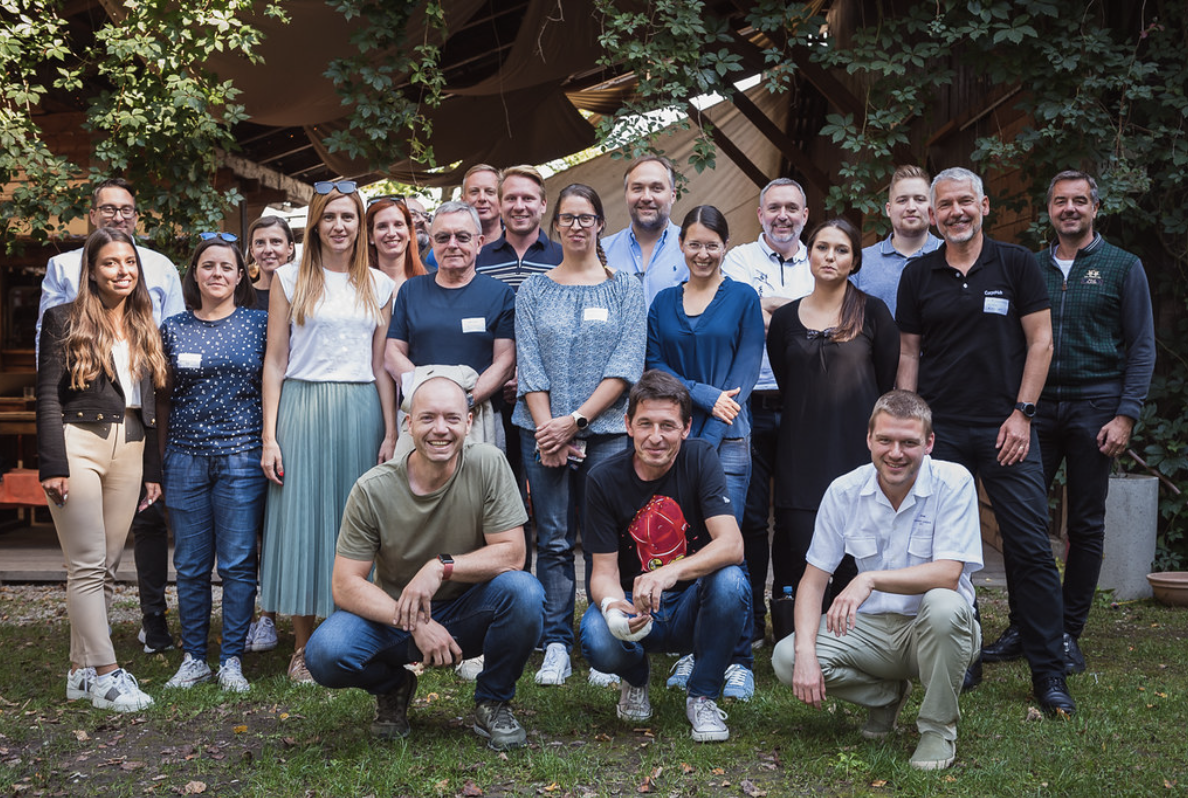 Check out which programs were most memorable:
read more about StartupPlus programs
After interesting entrepreneurial conversations and networking, we also indulged in a table football competition and ate some šmorn.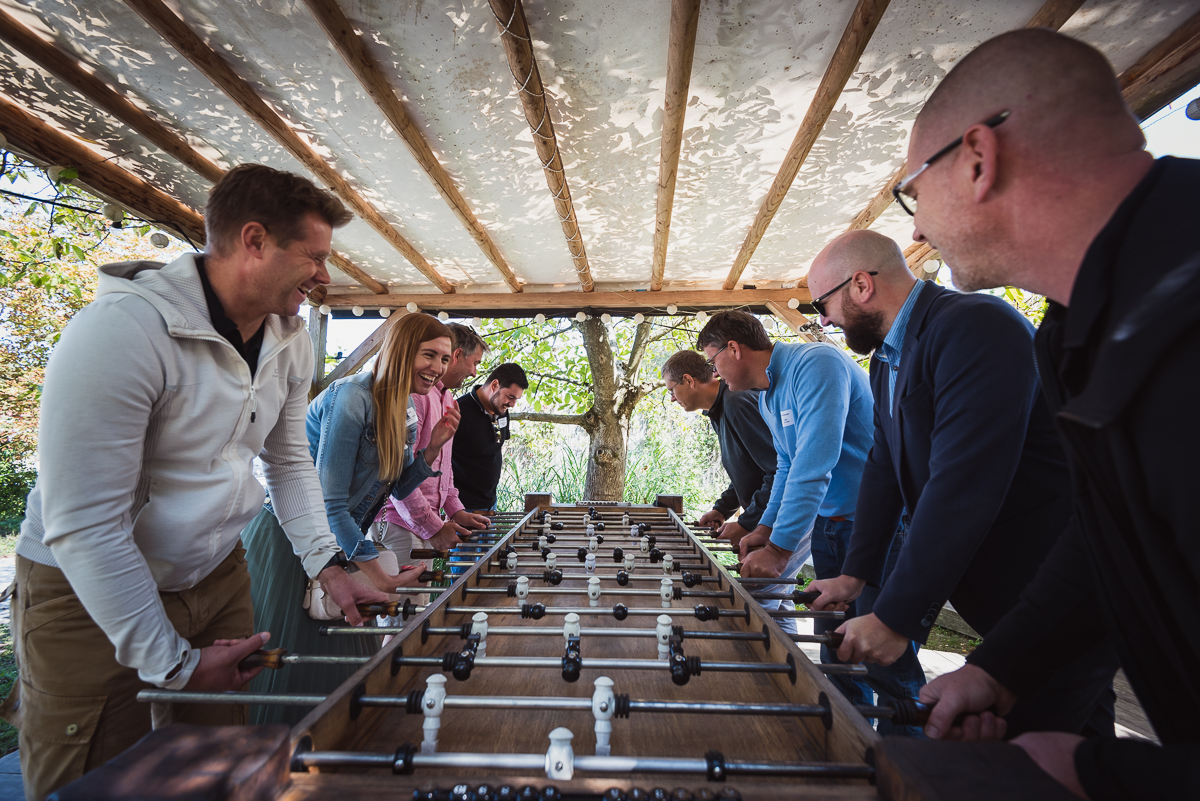 The teambuilding program
The autumn startup teambuilding was available free of charge to all young companies that are recipients of start-up incentives P2, SK75 and SK200 or SI-SK, from the Slovene Enterprise Fund. It took place on September 9, at Orehov gaj. We got the change to listen to a program consisting of: renowned speaker and coach Dani Polajnar, the best startup company of the year, Chipolo, Beeping and Lushna, the best mentors Maja Voje and Aleš Špetič, lawyer Rok Jerovšek and co-founder of eHrana Borut Markelj.
###
Content support for recipients of P2, SK75 or SI-SK financial products under the "de minimis" scheme is co-financed from the Slovene Enterprise Fund and the European Union from the European Regional Development Fund. This is implemented on the basis of the Content Support for Funds Recipients (SMEs) Programme in the 2018-2023 period, under the Operational Programme for the Implementation of the European Cohesion Policy 2014-2020.

Tags
SPS
MGRT
Startup
Startupplus