Have you been thinking about expanding to forein markets? Wondering if your product/service fits the global market? As part of the Startup Plus program organized by the Slovene Enterprise Fund, a top-level INTL program is taking place, which helps startups grow, succeed in foreign markets and get the right investor. This year, we focused on the American market, as it represents a market of opportunities and global references. At the first workshop, on October 5 in Ljubljana, we listened to the experience of expanding abroad and learned about the key steps taken by entrepreneurs. You can find expert advice below.
The workshops were attended by startup companies that want to expand abroad in the future or are considering entering the United States. We were also joined by REC co-founder Maja Požar Andrejašič, Visionect co-founder Luka Birsa and Telekta co-founder Matt Mayfield. They shared their success stories.
How to reach more than 40 global markets?
The director and co-founder of REC d.o.o., Maja Požar Andrejašič, joined us. The company is engaged in the development of innovative solutions for the management of battery systems in various electric vehicles, vessels and aircraft and is present in more than 40 countries around the world. In May, she shared her story about the beginnings of entrepreneurship, expanding abroad and the challenges they faced. Keep reading to find out.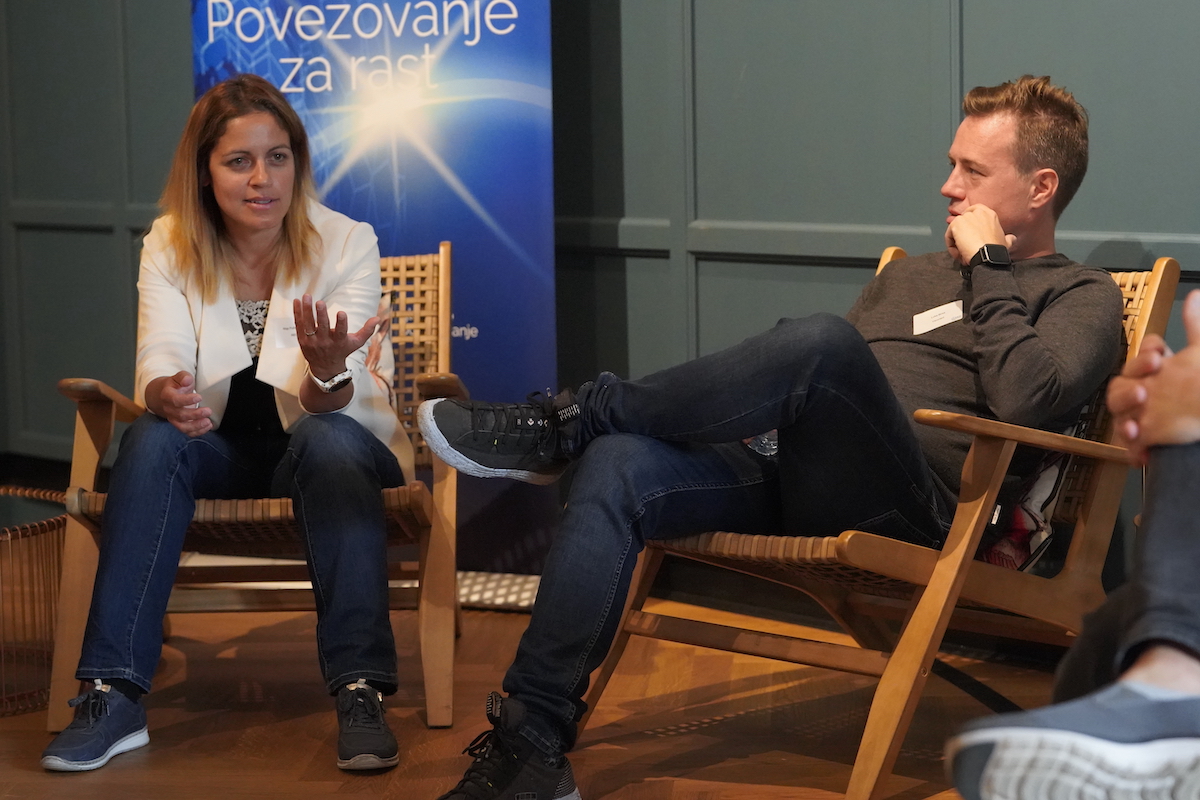 From a research project to Switzerland
Maja and her husband started their entrepreneurial journey in a very interesting way. Both were researchers and engaged in solving a number of technical challenges in their spare time. They were approached by a mutual friend who was developing their first electric car and asked if they could develop a battery management system (BMS) for it. They seized the opportunity and developed the first battery management system for his car to work. This only encouraged them and they soon started working with the first company for which they initially made prototypes. In 2009, they decided to establish REC d.o.o. They realized they needed to gain even more customers and started researching the market, connecting and talking to people, and trying to understand the industry. Maja knew that Slovenia was too small of a market and that expansion abroad was necessary. When the company they worked with found itself in financial trouble, she was initially convinced that they would sink with it too, but they decided to go beyond and make a breakthrough abroad. They soon contacted a Swiss company that needed batteries for customs vehicles. Maja seized the opportunity, made an appointment without hesitation and traveled to Switzerland. It was the first deal they got abroad. Maja emphasizes that communication is key and that you have to go out, talk to people, explore the country in which you want to expand your business, live there for a while and get to know the mentality, work habits and the way people think. That way you will be able to make a successful deal.
Tailor the website to your target audience
The company later expanded its business to Hong Kong as well, and Maja says one of the key things for reaching partners abroad is the website. As an entrepreneur, you need to be aware of who your customers are and who you want to target. If you look at their website, you might say it's awful, but they're targeting the B2B sector, the development departments, the researchers looking for the BMS they need in the company on Sunday night. They are not targeting company bosses because they are not looking for BMS, but researchers who will propose their BMS to the boss. They can find all the necessary information and technical details about it on their website.
There is a person behind every business, so you need to build relationships
Based on her experience, Maja said it is very difficult to find a good salesperson and marketer. For marketing, she has hired and fired four marketers during her business. Finding a good developer is hard, but much easier, than finding a good salesperson. Before someone is hired in a company, they are always tested for the first few months. She has entrusted B2C sales to a co-worker, while B2B sales are still managed by herself, as she is aware that behind every company is a person with whom she wants to establish a relationship.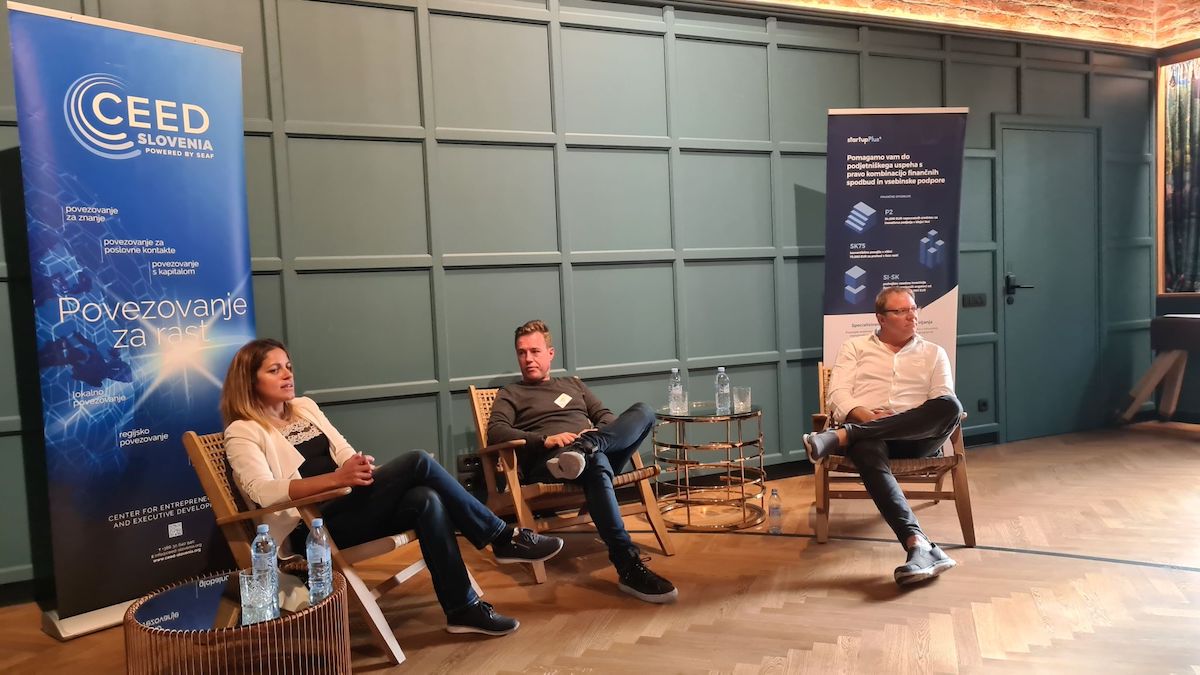 Their first employees were from the R&D department. Their website is also currently taken care of by a co-worker, but it is still regularly updated by Maja. Maja boasted that she had programmed her first website herself.
Let the potential distributor be the buyer first
Trusting someone who promises too much without knowing them can be a key mistake when it comes to distribution. At Maja's company, they decided that every distributor must first become their user. They must know their product, know how to use it, service it and also buy it. In this way, a successful distribution process begins with them.
Selling products abroad can take a lot of time and money
One of the biggest challenges was product sales in Hong Kong and South Asia. It took about eight months, tons of paperwork, a lot of brainstorming and money to certify a product for universal use, but in the end they succeeded. Now their product is among five certified products of brands such as LG and Samsung. Maja said that it was an extraordinary achievement for them, but it probably took them ten years of life.
The video below details the point at which Maja and her team decided to go abroad and why, how, how much time and people they needed, money they spent entering foreign markets, what are some assumptions that proved to be wrong and which "hack" worked great.
Despite obstacles, successful penetration of foreign markets
The co-founder and CEO of Visionect, Luka Birsa, also shared his experience with us. The company is engaged in creating a new generation of digital signage based on electronic paper. Luka leads a stellar group of developers and technology development, as well as product and company development.
Try to sell the product first
The beginnings of Visionect date back to 2007, when Luka Birsa, Matej Zalar and Rok Zalar founded a high-tech company and started dealing with electronic paper. Their first product was an electronic menu, which later evolved into Geoffrey, an interactive daily newspaper that was on restaurant tables and allowed guests to order. Luka said they soon found out it was a bad deal, that they chose the wrong market, the wrong time and the wrong price. It took them quite some time to come to the realization that they had made a mistake. They first posted a prototype of their product and pictures of it on their blog. The responses were great, but when they actually wanted to sell the product, no one wanted it. Luka pointed out that the biggest mistake is to first invest a lot of money in product development and only then try to sell it. It was also their fault that they did not establish proper communication with the customers nor did not really listen to them.
"Sell the product first, then build it (and find product-market fit)." – Luka Birsa, Visionect
Constantly communicate with customers
After the Geoffrey project, they embarked on another project and began to engage in digital signage, layout, and development of digital tablets. They paid a lot of attention to marketing and started using content marketing and telemarketing. They started posting regularly on their blogs and tried to get closer to people. They also started posting on Hacker News, which is very important to the hacker community. They started getting more and more site visits, even between 20,000 and 30,000 a day. The company has created a program through which they communicate with customers. They also keep all the data they obtain and it is that what helps them in making their future products. Both Maja and Luka emphasize that communication with customers is crucial. Customers need to be asked what they like, what they don't like, why they chose us and not our competitor, and so on. It is necessary to obtain as many honest answers as possible.
"If you want to create a good product, you have to listen to criticism, opinions, customer hesitation." -Matt Mayfield
Despite the fact that Luka does not work in the sales department, he still communicates with customers. He believes that the process of collecting customer data and presenting feedback to employees in the organization is crucial. They regularly review customer emails to help them figure out what else they need to work on in the future. Based on these, they also determine the things that need to be improved or added to the products. Customer messages also help them identify which customers will want their new products in the future.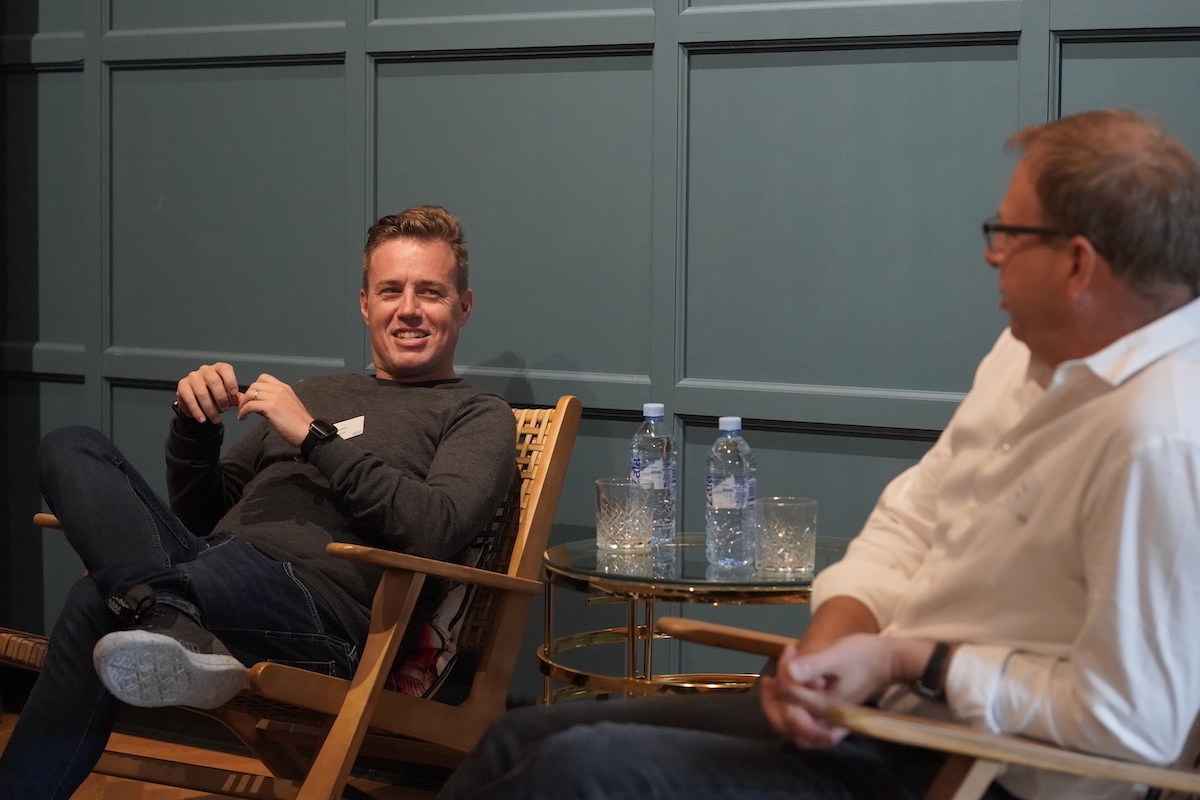 Be the first to know how to sell your product
Luka said they initially underestimated their sales skills, so they tested different sales teams and eventually came to the realization that the best salesperson is someone who has a strong engineering background, trusts the product and can impart deep knowledge about it. They started building the team on their own, talking to people and asking them for advice. Luka says that in the end it is their own process that they are constantly building and that if they cannot sell their product themselves, no third party will be able to sell it.
Don't trust too quickly when it comes to distribution
In the company, they also faced inconveniences and one of these dealt with distributors. In the U.S., they found a distributor who assured them they had more than a thousand customers and promised big sales. They agreed to cooperate, sent them more than 200 devices and were reassured that they would sell for them and Visionect would be able to focus on producing the products. In the end, the business partner sold next to nothing and they had to buy stocks from them. Luka stressed that no one will sell for you. Distributors are an important part of the company, but they should not be the main strategy.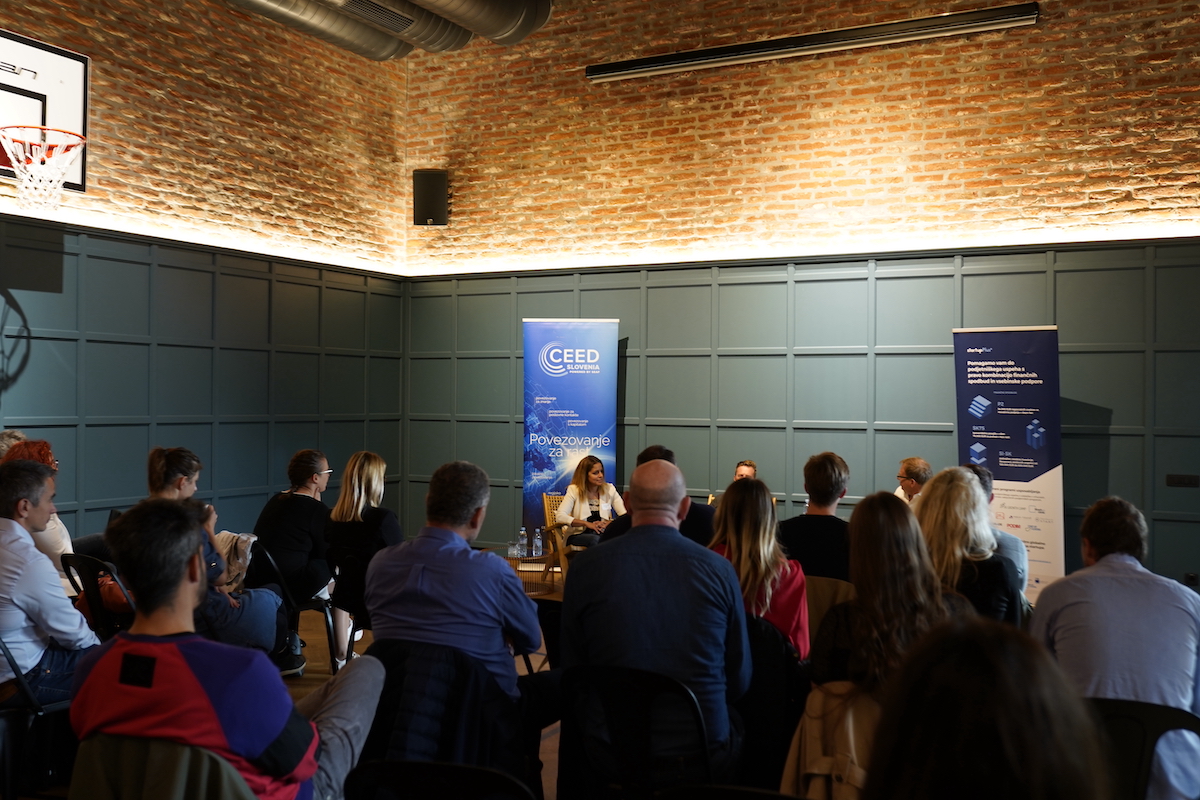 Don't rely on the fact that salespeople know everything about your product
First there were Luka, Matej and Rok. Matej has a business background and is currently involved in partnerships and development in the USA. Rok comes from the hardware and takes care of the sales. Initially, they began hiring technical associates and engineers. They did not encounter any major problems in recruiting these. Problems arose only when they were looking for vendors. It was difficult as they relied on the fact that they are professionals and know everything about the product, which in the end did was not true. It was a bit easier for marketing, as Matej already had quite a bit of experience in the field.
"Selling is a skill you don't learn in school. No one can teach you how to become a good salesperson. If you want to become a salesperson, you have to be close to good salespeople." -Matt Mayfield
Focus on how to reach customers
If Luka had founded a startup today, he would not have worked on a business plan, in terms of big investment plans. He would also pay less attention to strategies in the beginning, as they take too much time, but more attention to how to reach customers as soon as possible, in one week or day and not in three months.
Watch the video below and find out when and why Visionect decided to expand in the US, when and why one of the co-founders moved to the US, how much time, money and people they spent to enter the US and what assumptions proved to be wrong.
Be focused and adapt
The conversation between the entrepreneurs was led by Matt Mayfield, a successful entrepreneur, sales and development expert and co-founder of Telekta. In recent years, Matt has also been chosen as the best startup mentor in Slovenia.
Matt pointed out that you have two advantages as a startup. They are not skills, knowledge, money, content or ideas, but focus and the ability to adapt, change. As long as you stick to these two advantages, you are on the right path to success.
Are you interested in what the biggest risks of doing business abroad are?What you need to know before you head in that direction? How the American market differs from the European one? When are ready to expand and how to estimate the costs? See what Matt Mayfield advises you in the video below.
After the interesting lectures, the startups teams took part in working in small groups led by entrepreneurs. They debated the challenges of internationalization, shared their experiences and thought of a few solutions.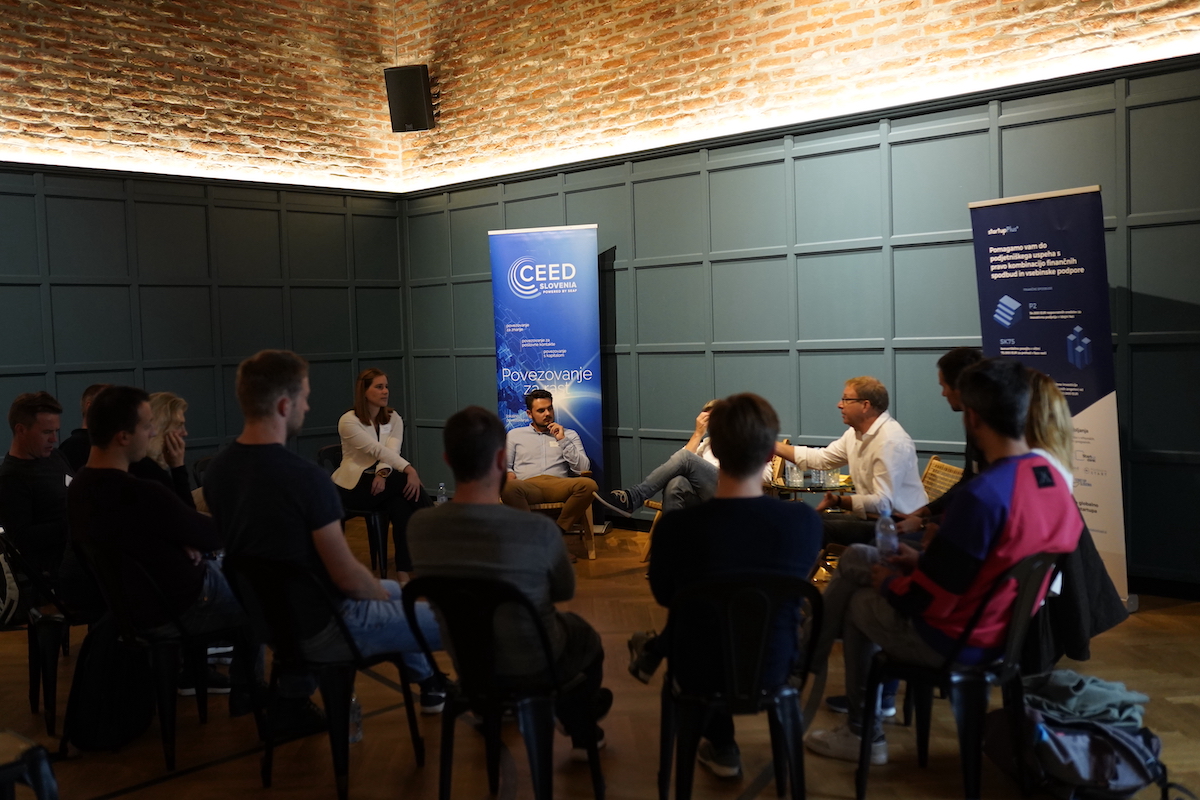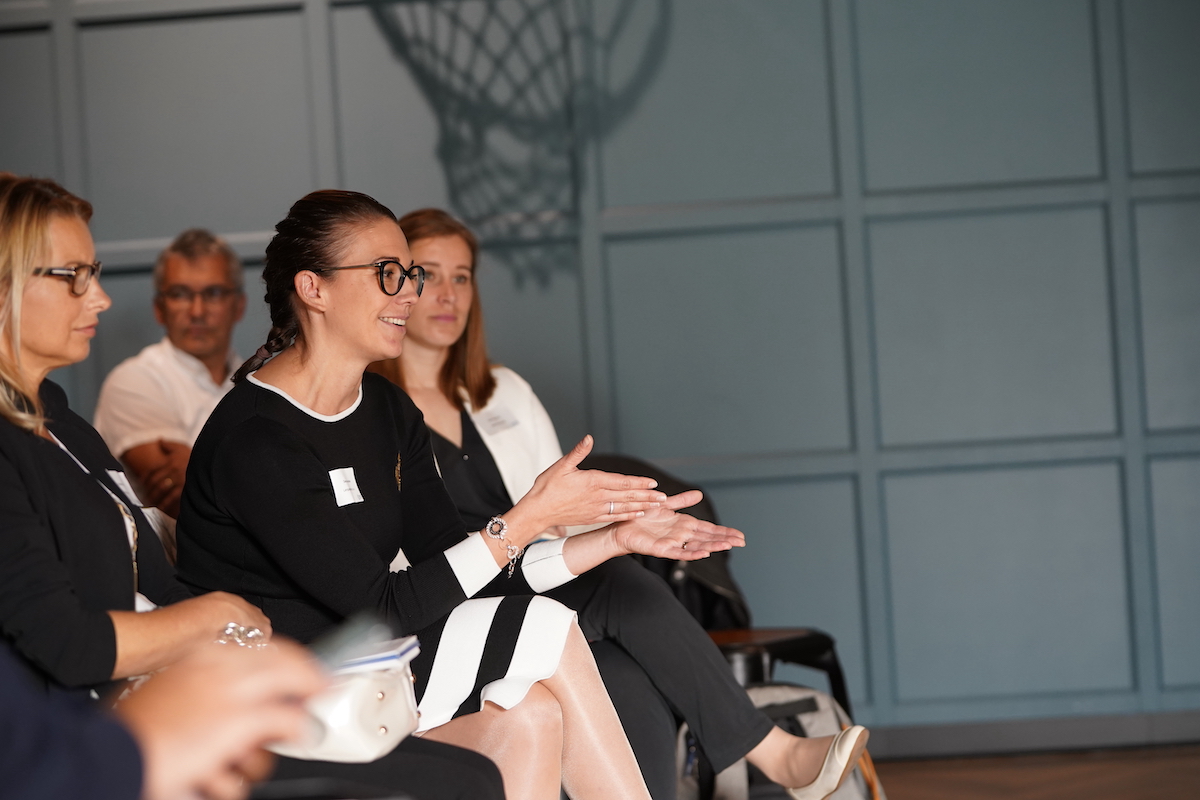 Expand into foreign markets and acquire investments with the INTL program
The INTL program is free of charge for innovative companies in the early stages (startup, scale-up and other innovative SMEs) with international ambitions. Consultations, workshops, conferences and investment bootcamp are organized for selected companies within the program, where participants gain knowledge on how to expand abroad, determine whether their product / service corresponds to the global market.
Take a look at what Sebastijan Rejc and Gašper Sovdat from NORD DRINKS had to say:
Many other Startup Plus programs
The Slovene Enterprise Fund also organizes many other top entrepreneurial programs for portfolio companies, such as the Push2start Acceleration Program, Startup Clinic, SK GROWTH CAMP, NextRound, GROWdigital, KorpoStart, INTL, Nextround, School for Investors, HardwareSTART, CEED Founders Talk and ScaleUPgrade. The content programs effectively complement the financial products P2, SK75 and SI-SK, which provide Slovenian start-up companies with EUR 54,000 to EUR 600,000 in start-up funds.
###
Content support for recipients of P2, SK75 or SI-SK financial products under the "de minimis" scheme is co-financed from the Slovene Enterprise Fund and the European Union from the European Regional Development Fund. This is implemented on the basis of the Content Support for Funds Recipients (SMEs) Programme in the 2018-2023 period, under the Operational Programme for the Implementation of the European Cohesion Policy 2014-2020.