This year, at the traditional SK Teambuilding, we awarded the prestigious Best Startup Mentor awards, and on this special occasion, we spoke to the Best Startup Mentor 2021/2022, Niko Klanšek.
WHEN DID YOU DEVELOP A LOVE FOR ENTREPRENEURSHIP?
I come from a family of entrepreneurs; my grandfather and grandmother were already entrepreneurs because they made Vipi juices. Then my uncle took over Vipi, and my mother made the juices and syrups Nectar and Natura. I have been in the family business since I was born. The main topic at all our breakfasts, lunches, dinners, car rides and holidays has been business. I remember that every time my mother and I flew somewhere, we always took napkins on the plane and talked about business, developed business plans, did the maths....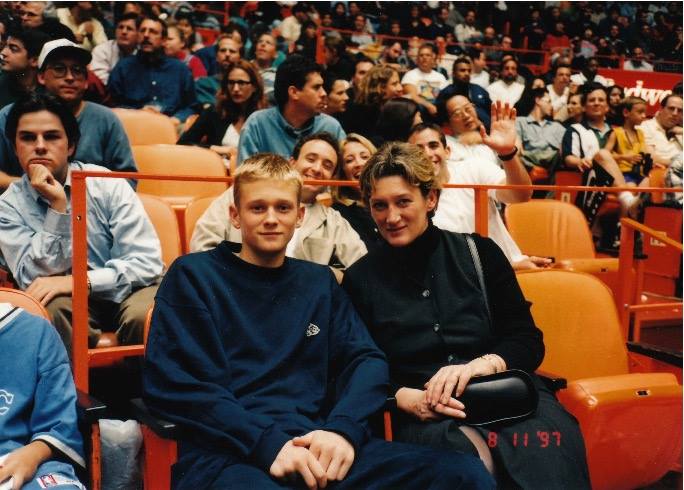 Niko Klanšek with his mother Lucija Lučka Klanšek. Source: Niko Klanšek Facebook
But my love in primary and secondary school was basketball. It was my first love. So, at that time, my whole family was wondering, "What's wrong with Niko, he's all about basketball, and he's not going to go into business like everybody else?". Then in my 4th year of high school, I moved to America for basketball and went to the University of Oregon for a year. That's when I started getting to know Silicon Valley, and entrepreneurship, and I read a lot of entrepreneurs' biographies. That's kind of how I got into entrepreneurship and got excited about it. When I came back, I went to my mother and I said, "I have an idea. What if we went into business together?". And then everybody in the family had a party and said, "Niko is on our side now!"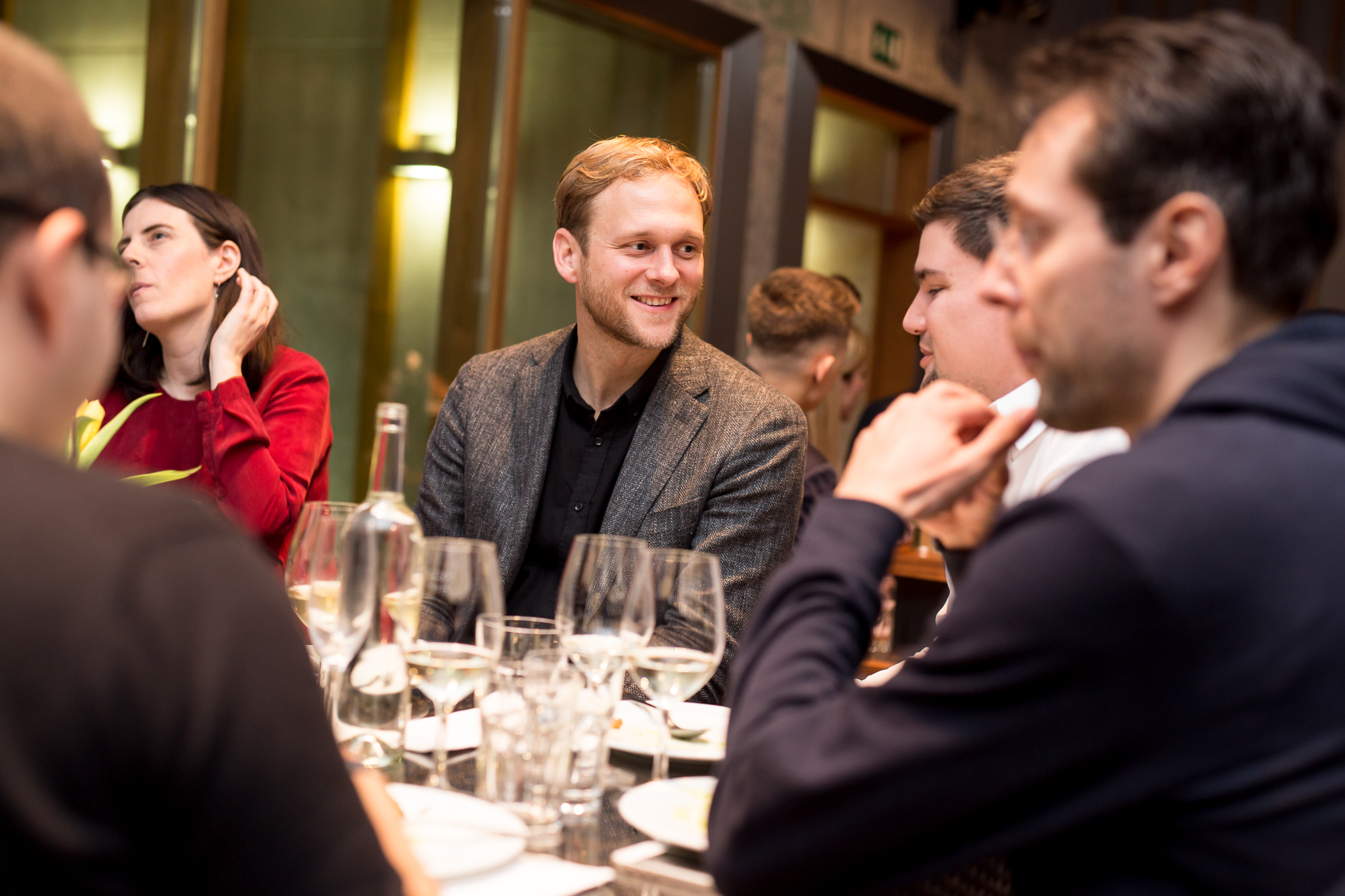 YOU HAVE BEEN CHOSEN AS THE BEST STARTUP MENTOR; HOW DOES THAT MAKE YOU FEEL?
I'm very happy to have been selected because it really means a lot to me. But I must say that I enjoy mentoring, and this award just confirms that I am valuable to startups.
I enjoy mentoring immensely because I am learning a lot at the same time.
I really like being involved in different projects because I learn a lot about new industries, how different startups work, and more about their ideas... So for me, it's really "the best."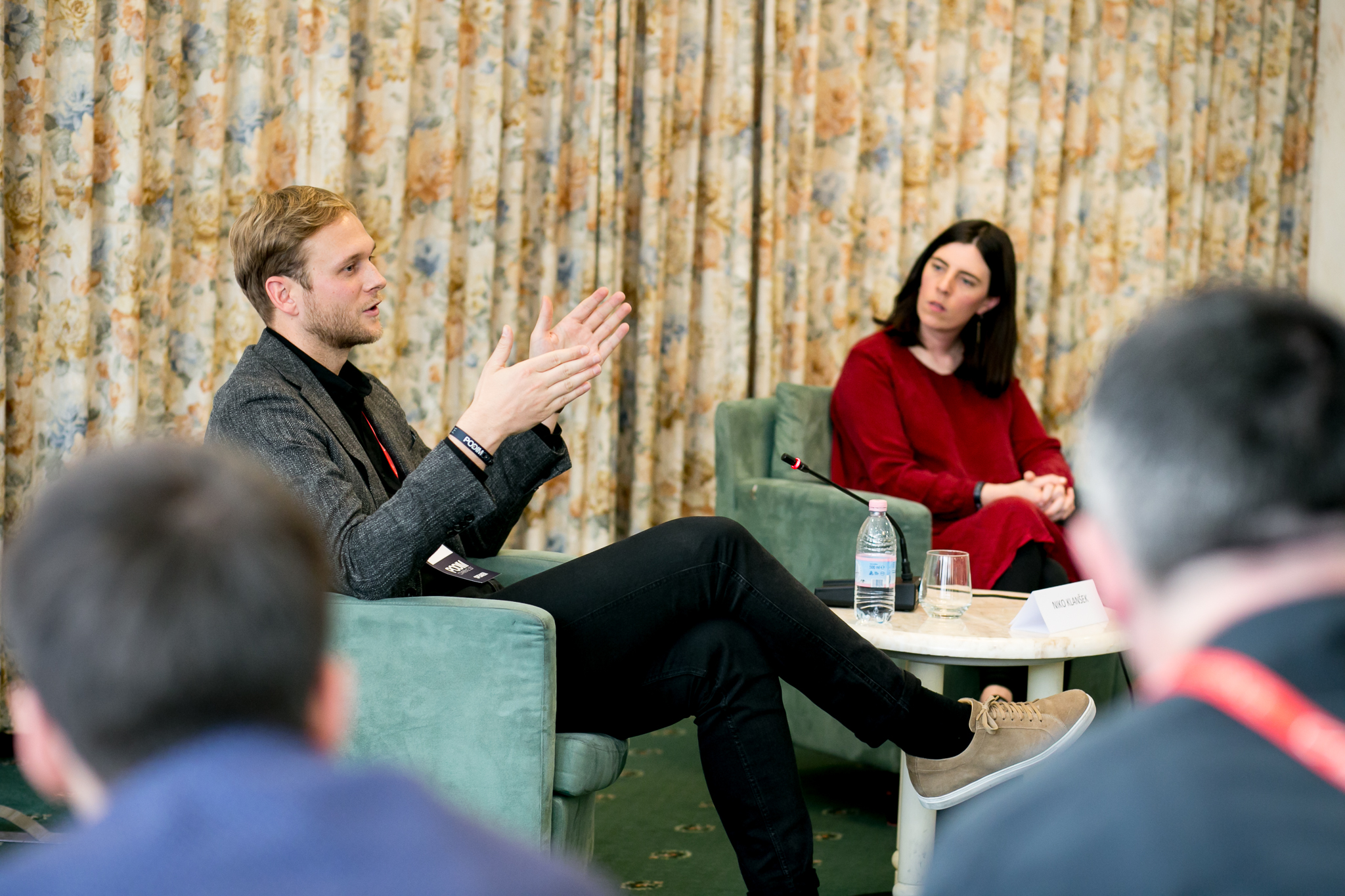 WHAT 3 TIPS WOULD YOU GIVE TO STARTUPS?
The first piece of advice is that a startup is a lifestyle, not a "profession," so a startup is not a job; it is a lifestyle. On the other hand, being a startup founder is also a "profession," as it is essentially your title. I know it's always difficult when someone asks you what you do, and then it's hard to say, 'I'm a startup founder' because people don't really know what that means.
The other thing is that you have to realize that pretty much every project that is very successful today has been close to ending or ended at the very beginning. But this is where the ingenuity, perseverance, and persistence of the founders play a key role. It is important to remember that there will certainly be situations in the first few years when you don't know how to move forward, and you are on the verge of quitting. This is where the role of the founder is crucial.
The third thing is that you have to realize that it is the founder who gives the project or the company culture. Culture influences how people will behave and what the product will be like. It's crazy because the culture of the company is visible at every step.
Mentoring support for faster growth and recognition
Recipients of P2, SK75 and SI-SK financial incentives are entitled to one-to-one mentoring by experienced entrepreneurs and business advisors or startup mentors. The mentor database is made up of top experts and entrepreneurs in their fields.
Startup mentors help entrepreneurs and their teams to develop a stable and profitable business through advice, networking and guidance.
Startups that have benefited from mentoring in the past are now experiencing faster company growth, higher visibility and better business performance.
Startup Plus programs
The Slovene Enterprise Fund also organizes several other top entrepreneurial programs for portfolio companies, such as the Sales Accelerator, Startup Clinic, SK GROWTH, Podim Conference, HardwareSTART, Web 3.0 Accelerator. And many others. These content programs effectively complement the financial products P2, SK75 and SI-SK, which provide Slovenian startups with from EUR 54,000 to EUR 600,000 in funding.
###
The program is co-financed from the Slovene Enterprise Fund and the European Union from the European Regional Development Fund. This is implemented on the basis of the Content Support for Funds Recipients (SMEs) Programme in the 2018-2023 period, under the Operational Programme for the Implementation of the European Cohesion Policy 2014-2020.
Tags
Startup
Mentor
Startup mentor
Startupplus