Get ready for an unforgettable experience, because Maribor is about to host an event that will change your world view for a few days - the CASSINI Hackathon! From 3 to 5 November, Maribor will transform into an epicentre of excitement, creativity and innovation that you shouldn't miss.
Wondering why you should join the CASSINI Hackathon?
1. MAKE YOUR IDEAS COME TRUE
2. EXCELLENT MENTORING SESSIONS
This year more than 15 top experts will be joining us, such as Dušan Heric (Poligram), Mark Kalin (ABC Accelerator), Urša Gomoc (nChain), Dejan Pernat (Agronatur), Nejc Habulin (nChain), Muhamed Turkanović (FERI UM), Domen Mongus (FERI UM), Luka Mustafa (IRNAS), Blaž Jakopin (PRIOT), Matej Rus (Tovarna podjemov) , Urban Lapajne (Tovarna podjemov), Igor Križnar (Paradigma Technologies), Tomaž Ščavničar (Refarmo), Nataša Rus (Tovarna podjemov), Sergej Krajnc (Termodron), Vid Peterman (3DSurvey), Klara Eva Kukovičič and others.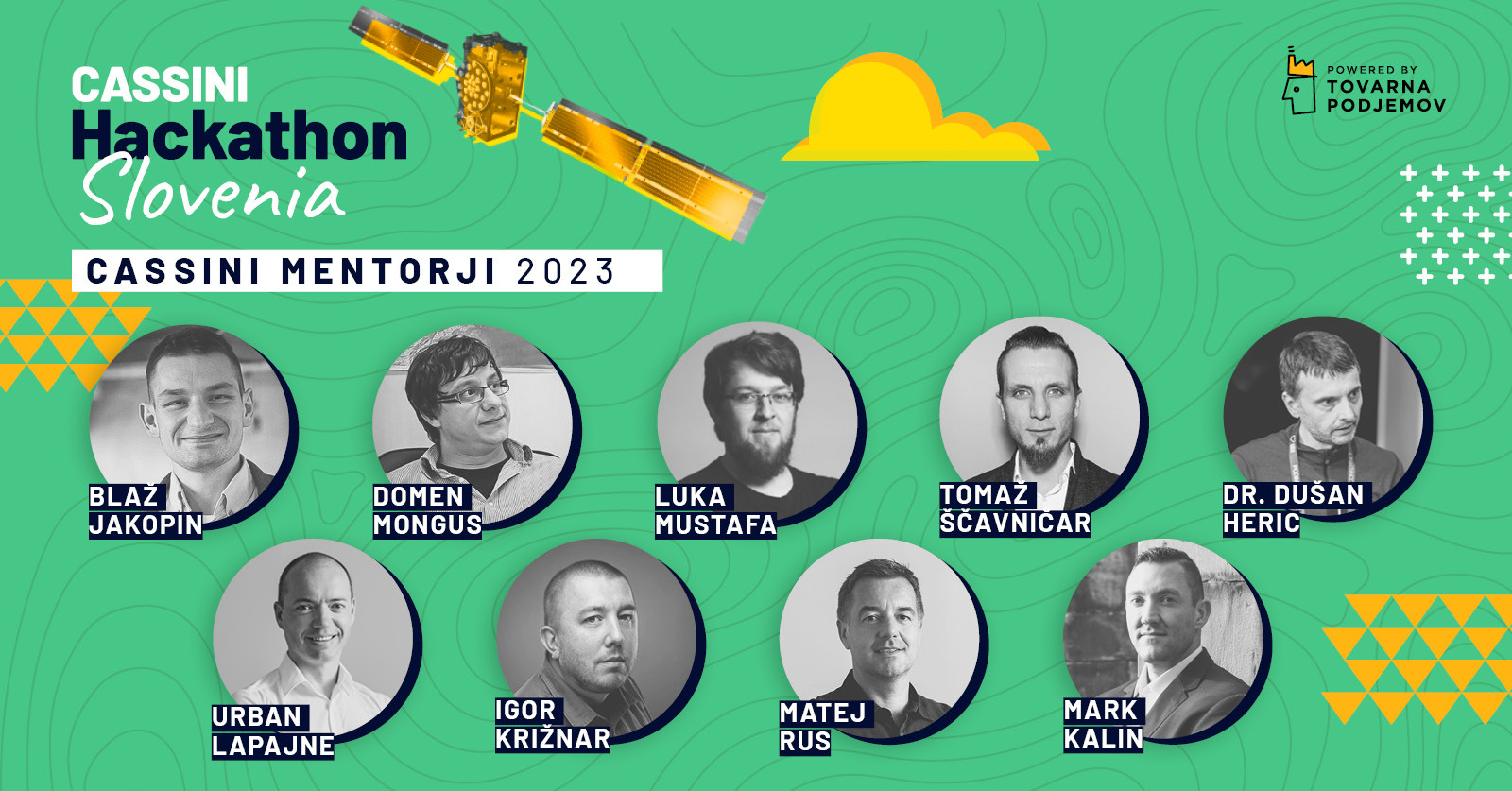 3. appealing prizes
Cash prizes totalling 3000EUR for TOP 3 teams.
A business development package from Venture Factory for the winner.
General support from Venture Factory for TOP 3 teams.
Tickets to PODIM for TOP 3 teams.
4. an opportunity to learn and grow
5. Povezovanje z ambicioznimi posamezniki in partnerji dogodka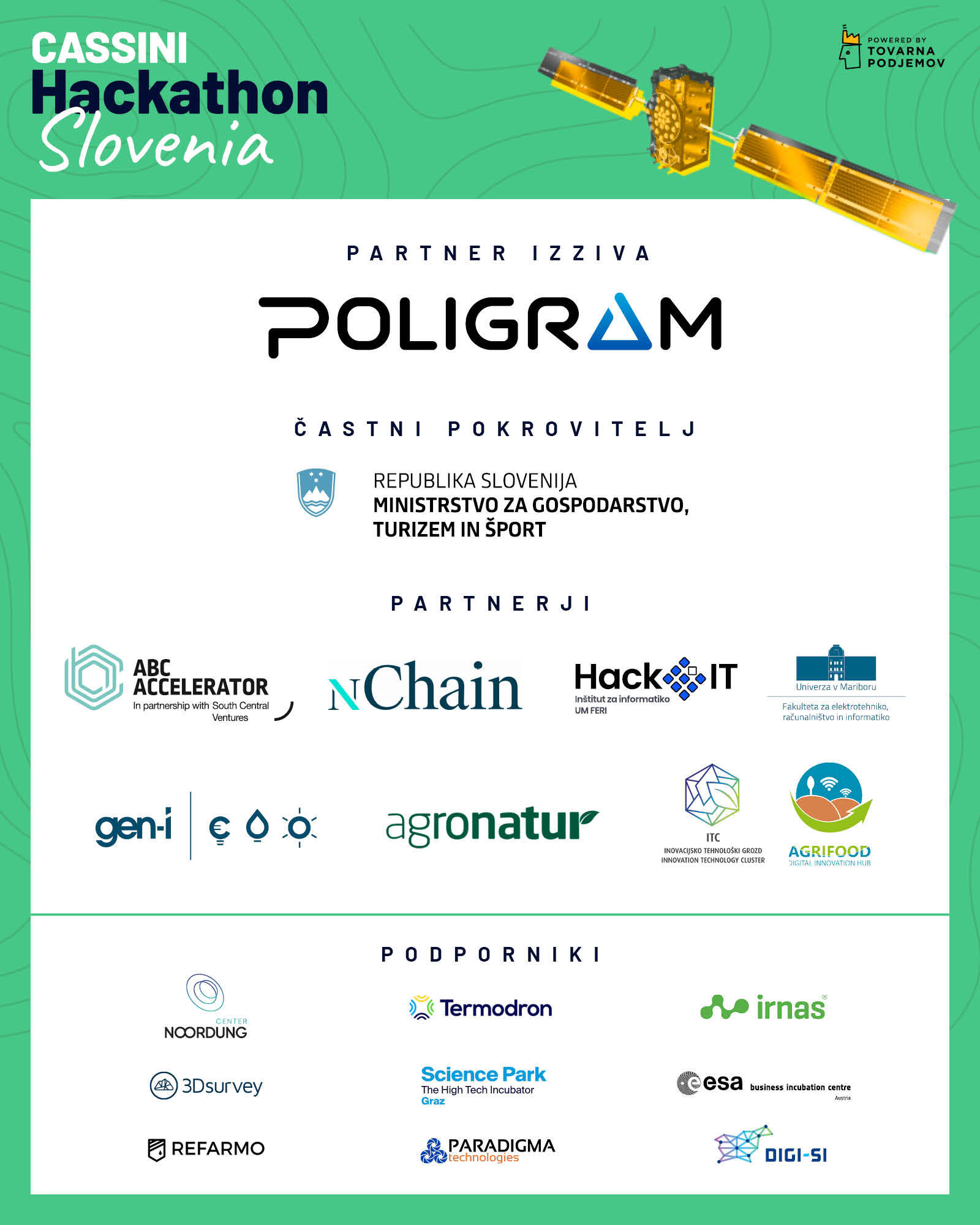 Don't forget, the applications close on 26th October 2023.
Tags
CASSINI
Hackathon
CassiniHackathon