In the whirlwind of innovation, Slovenian startup ReCatalyst has emerged as a real tech force. The company, which is developing advanced catalysts for the fuel cells of the future, has achieved another success by securing €1.7 million in funding from prominent international investors. The collaboration between the German High-Tech Gründerfonds (HTGF), the Austrian Xista Science Ventures and the German OCCIDENT has given the company a strong boost for further growth. But that's not all - Slovenian investors, including RUJ Ventures and renowned business angel Tine Tomažič, have also joined them on this journey.
How will they make use of this valuable funding? ReCatalyst has a clear plan to improve the company's market readiness and accelerate process development for the next generation of fuel cell catalysts. The goal is nothing less than to revolutionize the energy landscape of the future. And the prospect is more than promising. The fuel cell market is expected to reach a staggering $45 billion by 2030. Interestingly, it's not just the fact that they've secured this impressive funding - ReCatalyst has also won the title of "Slovenian Startup of the Year 2023". This is an extraordinary accolade that confirms their position in tech innovation. Read more here.
In a short interview, the co-founders tell us more about their success, vision and plans for the future. If you're interested in learning more about it, click here to read our interview with Tomaž and Matija (in Slovenian). It covers everything from the investment to the exciting predictions of how they will realize the potential in the years to come.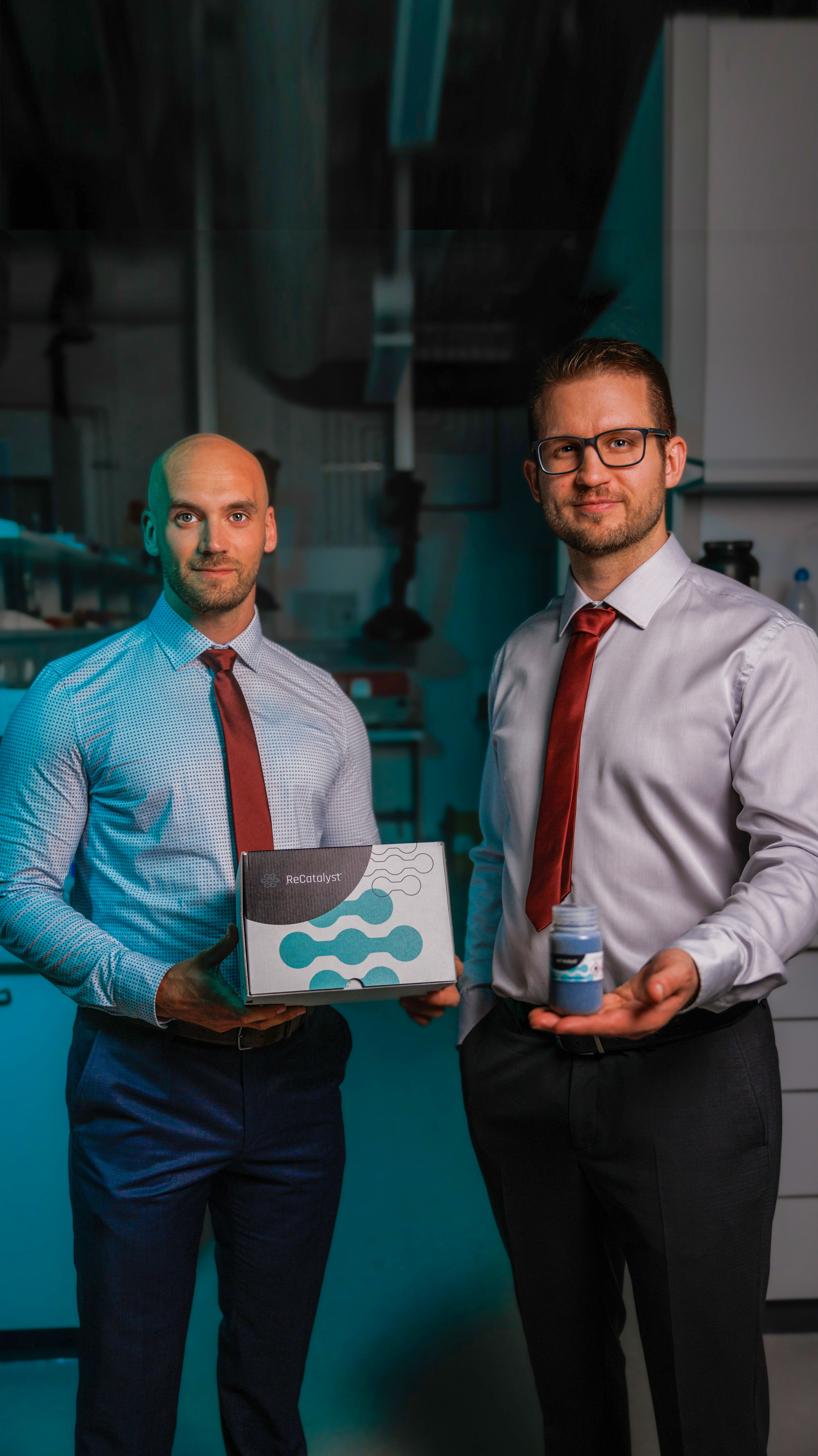 Tomaž Bizjak and Matija Gatalo, co-founders of ReCatalyst
Join the ReCatalyst team
ReCatalyst is expanding its team to include a business analyst, a chemical process engineer and an operations manager. For more information, you can visit their website.
###
Content support for recipients of P2, SK75 or SI-SK financial products under the "de minimis" scheme is co-financed from the Slovene Enterprise Fund and the European Union from the European Regional Development Fund. This is implemented on the basis of the Content Support for Funds Recipients (SMEs) Programme in the 2018-2023 period, under the Operational Programme for the Implementation of the European Cohesion Policy 2014-2020.
Tags
ReCatalyst
Slovenian Startup of the Year 2023
Startup of the Year