Za nami sta že dve uspešno izvedeni udeležbi na konferenci, TechCrunch Disrupt in Wolves Summit ter tri delavnice po imenu: Ključna vprašanja, ki si jih morate ves čas postavljati pri širitvi v tujino, Kakšna bo vaša go-to-market strategija ter Kako zgraditi ekipo, ki bo mednarodno uspešna.

Individual consultations have been successfully implemented since September 2021. An investment bootcamp will also take place in January as part of the INTL 2021 programme.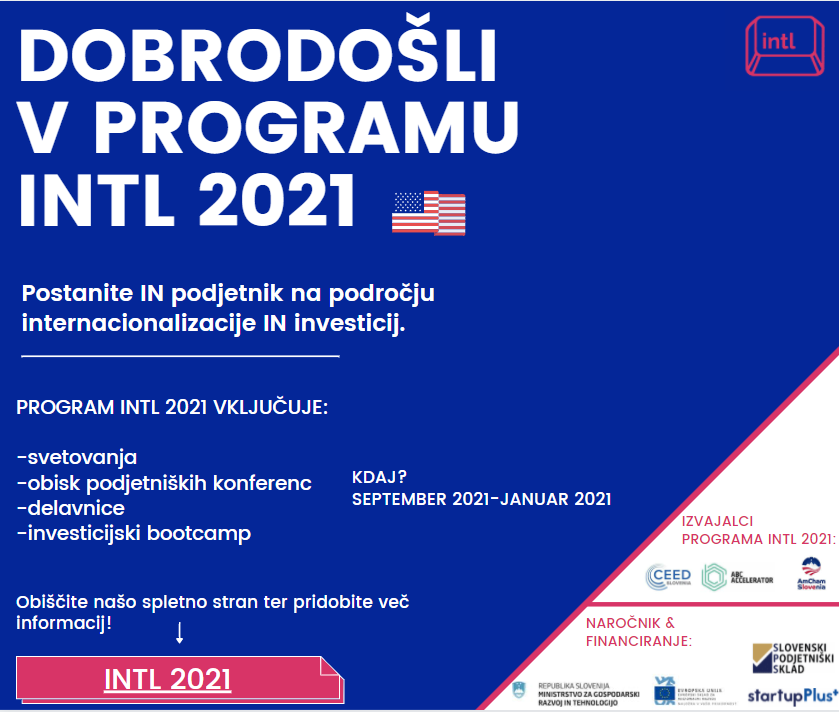 This year's focus is on the US market, which we believe is a market of opportunity and global references. The INTL 2021 programme is implemented together with partners and programme providers, ABC Accelerator, AmCham Slovenia and CEED Slovenia.
Maybe you and the team are also interested in internationalisation? Do you have international ambitions, are you persistent and courageous? Then we invite you to apply for the INTL programme and the Investment Bootcamp.