This year's Podim conference, which took place in Maribor between 16 and 18 May, was also attended by one of the largest insurance companies in Slovenia - the one you are never alone with, Zavarovalnica Sava. As a loyal, long-standing partner, it was again ready to learn, network and experience one of the biggest technology-focused events.
Less than a week before the event, we spoke with Rinalda Klemenčič, Director of Innovation and Strategic Marketing. She answered everything related to innovation at the Zavarovalnica Sava Insurance Company and hinted at what their plans are for the future!
1. Technological progress and the creation of new technologies are part of our past, our future and, of course, our present. Which technologies are closest to you and your users at the moment? How is this reflected in your business? What do you predict for the future?
Recently, users, and therefore we, have become increasingly familiar with technologies that make it faster and easier to do business with us remotely. Not only because of COVID-19 measures, but because of the overall convenience. We have been used to such solutions in other industries for quite some time, and now all insurance companies across Slovenia are bringing them to the insurance industry. As an example, I would point to the remote signing of various documents and insurance policies, or video identification to establish the identity of the customer without personal or face-to-face contact, which is important, especially in life insurance. Even simple inspections of the damage (home, car) can be carried out remotely. Solutions for preventive services (e.g., home maintenance) or remote consultation with a doctor are also on the rise.
The remote solutions described above allow customers to be treated more quickly from the comfort of their own home or from anywhere. Some of our services are already entirely self-service, fully automated, and some are not yet, due to legal restrictions in this area.
We also use several other advanced technologies in our business, such as machine learning, which is already moving towards artificial intelligence (AI) and is increasingly being used to automate processes.
At Zavarovalnica Sava, we also use drones that bring added value to both employees and customers, which is most reflected in higher quality and faster processes. In the future, the use of these solutions and advanced technologies will of course expand, but there will be even more intertwining of personal contact, professionalism and live consultancy in the insurance industry. While trends show that technology is making it possible to simplify and even speed up some relatively simple, more "transactional" processes, personal contact remains key in our industry. Technology is, therefore, more about supporting processes, which then translate into an improved customer experience for our customers and employees.

2. Innovation, development and processes are a big part of your business. What does an innovation process actually mean to you, how do you deal with it, how do you solve the obstacles that arise in the process, and how involved are your customers?
At the heart of the innovation process, and indeed of all our other processes, are the needs and timely identification of the "pain points" of the user—our customers, at all points of contact. This is because, as business and communication channels (especially digital) continue to expand, they represent the "insured's journey"—from obtaining the first information, taking out insurance, using assistance, to other after-sales services.
Our innovation process is based on the world's most widely used innovation method that puts the customer at the center—the "Design Thinking Method".

Our innovation process is structured in 6 steps, with milestones to be reached in order to move between them. Depending on the innovation phases, we also face different challenges and obstacles, which we reduce with the help of our customers. To exaggerate, we have a prototype of a solution that we naturally think is the best and then, after talking to a user of the target group, we realize that the (admittedly simplified) sketch of the solution and the process we have shown them is too complex. Based on feedback from users, we adapt the solution and test new versions on an ongoing basis, thereby significantly reducing the risk of failure, which we equate with, for example, poor customer utilization. We involve our customers more comprehensively and systematically in the innovation process, and they are also with us in the earlier stages of innovation.

3. You pay a lot of attention to fostering and developing a culture of innovation in your organisation. Your network of innovation ambassadors is growing steadily. How is the change in culture reflected in your innovation activities and ultimately in your results?
We are all innovators at Zavarovalnica Sava, currently around 1,100 of us (in Slovenia). It then depends on the individual to what extent they express their passion for innovation externally and how much they give in to the innovation currents. The innovation team is extremely small. We get help in spreading the innovation culture by innovation ambassadors, who pass on their experience and knowledge in their area of expertise and geography. They are highly recognized and endorsed by management, especially for their increased affinity and passion for innovation. There are currently 11 of them.
The spread of the innovation culture is best reflected in the increased interest in participating in innovation activities and attending them, often after working hours. This culture of innovation is also reflected in the increasing transfer of good practices and knowledge from innovation projects to other daily tasks.
We are also pleased to see that after three years, about 10% of our employees attend our monthly innovation meetings, discovery meetings, where we share our own and others' (from other industries) innovation discoveries, especially for those who are still gathering the courage to tell bigger innovation stories. Through these and other innovation activities, we are spreading enthusiasm and igniting a passion for innovation in more and more employees. This is also reflected in changed internal processes and externally reflected in upgraded, new insurance solutions.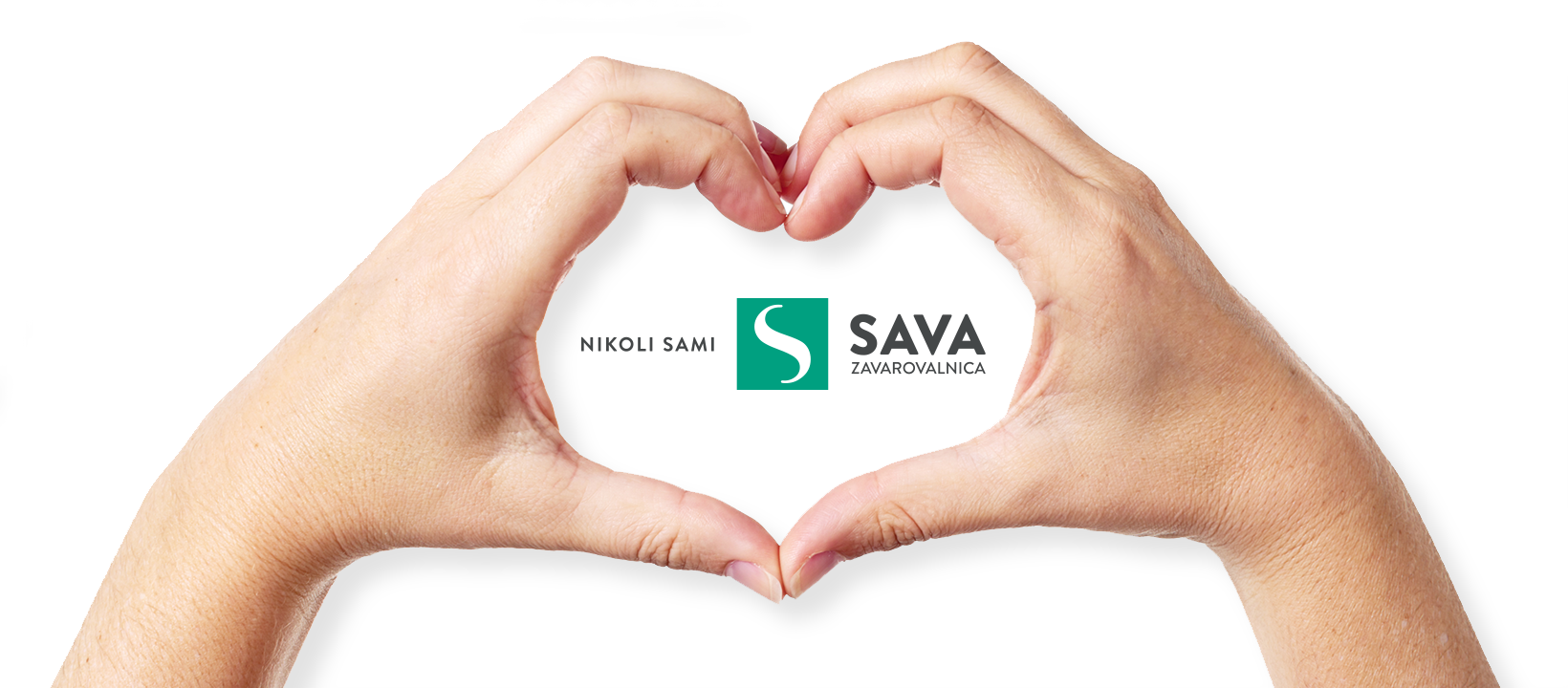 4. The world has changed a lot in the last two years. Does your industry feel the changes? If so, how have you at Zavarovalnica Sava responded to market changes and new, perhaps previously unknown, customer pain points? Have you been particularly surprised by any market trends among users during this time?
The changes in the last 2 years have had a positive impact on us, as we have been able to complete some projects, mainly related to remote solutions, faster than otherwise. We have been doing a lot of processes remotely and even now we are doing some of them in a hybrid way—in person and/or remotely, if necessary. It is only right, and we can confirm that it is the innovation team that adapts the fastest to all new situations and acts as a good example to all other employees so that we "practice" the speed of adaptation and thus become even more agile as a company.
There has been an increased focus on the perception of "new" customer pain points related to health and assistance services, which we have successfully addressed with our latest new solutions Zdravnik na daljavo (eng. Remote Doctor) and E-hišnik (eng. E-Janitor).

We are not particularly surprised by and special trend, as we have been systematically monitoring trends, both on the user and technology side, as well as the market on competition — not only in Slovenia and not only in our industry. We are constantly preparing ourselves for what is coming next and what we need to tackle sooner, faster.

5. You have recently launched new and/or redesigned products and services that have already been well received by your users. We are talking about the pet insurance Naše tačke (eng. Pet Paws), the insurance for light vehicles—Micro Mobility, the remote assistance service E-hišnik and Zdravnik na daljavo. What are the starting points for such an offer? What is the innovative component that sets you apart from your competitors?
These products have been developed as a result of various innovation activities. During the various innovation activities, we also conducted design thinking interviews to identify the real needs and pain points of our users, which we then identified as business needs to be addressed and solved. We also sought to help address these identified pain points, most of which were new, with redesigned products and solutions.
E-hišnik (E-Janitor) is the first such assistance service in the Slovenian market, available to all users of our home insurance and home assistance service Asistim. We have gone through a step-by-step production process with this solution, and we will keep upgrading it according to the feedback we receive. This year, we have also submitted this solution for the Best Innovation of Podravje.
6. What are the future prospects of Zavarovalnica Sava? Are you preparing something new for us that your customers can look forward to very soon?
We will continue to keep track of technological trends—especially those that have a strong impact on business behavior, different expectations and customer satisfaction. We want our solutions to ensure that our customers are truly "never alone", which is the slogan and promise of Zavarovalnica Sava.
Furthermore, we are aware that prevention is better than curative, even in the insurance industry. As a company, we feel obliged to do something good for the environment, which is why we are further promoting preventive services, networking with business partners and building an ecosystem that will also add value in the preventive area, where we are also pursuing a business objective and combining it with social responsibility. We also place an exceptional emphasis on all personalized solutions, where data and its use play a key role in pricing (pay as you use).

Find more here: https://www.zav-sava.si/