The Third Future 4.0 International Conference, which took place on 17 and 18 November 2020, once again successfully linked industrial corporations with promising start-ups. This year, due to the well-known circumstances, it moved from Gorenje the storage facilities to the Internet and impressed with a completely virtual experience that attracted 573 participants from all over Europe.
The organizers and partner corporations - Gorenje, Kolektor, BSH, Iskra, Esotech and Iskratel - managed to select 111 start-ups from Slovenia, Croatia, Serbia, Bosnia, Montenegro, Albania, Macedonia, Israel, Bulgaria, Turkey, Greece, Austria and even Guatemala and met them in 1:1 meetings.
Karla Sitar, Director of the SAŠA Incubator, stressed that this year's conference was extraordinary "because we received a gold award for innovation from the regional Chamber of Commerce and proved that even smaller innovative teams are capable of making big changes."
Velenje believes in young companies
The Mayor of the Municipality of Velenje, Peter Dermol, said: "We are proud to host the conference in the municipality of Velenje, which is home to large industrial companies that are also partners of the conference today". The mayor added that the decision to set up the SAŠA incubator five years ago was one of the better ones, as they raised 60 start-ups and created 100 jobs.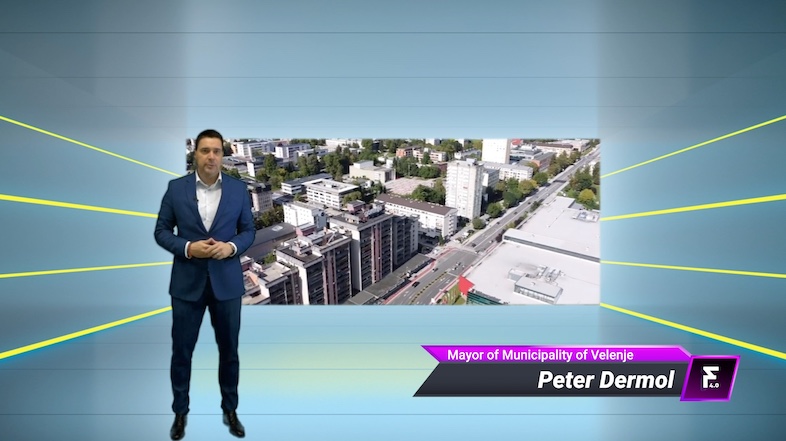 Peter Dermol, Mayor of the Municipality of Velenje
"Velenje is today facing the transition from a coal-producing to a high-tech region, and we are counting on young start-ups that are thinking outside the box. To this end, we will also build an industrial incubator in the near future, "he concluded.
Such events are a step in the right direction
This year the event was also supported by the Slovene Enterprise Fund. Director M.Sc. Maja Tomanič Vidovič is convinced that events like Future 4.0 are a step in the right direction. She emphasized that Slovene Enterprise Fund provides equity financing for fast-growing innovative companies in their early stages of development through a mechanism of co-investment with independent private investors and would like to see a more active involvement of companies, as is the case with good practice abroad.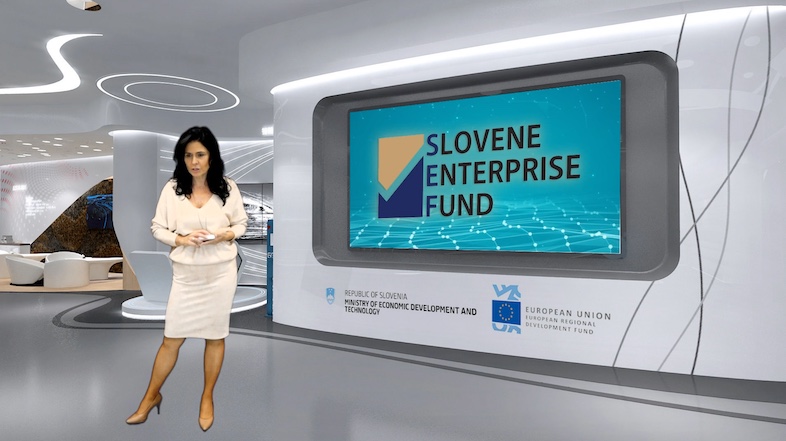 M.Sc. Maja Tomanic Vidovic, Director of the Slovene Enterprise Fund.
Only one can be first
The first keynote speaker at the event was a Slovenian aviation pioneer Ivo Boscarol, who this year registered the first fully electrified aircraft, thus heralding a new era in aviation. The last major breakthrough in aviation occurred back in 1950.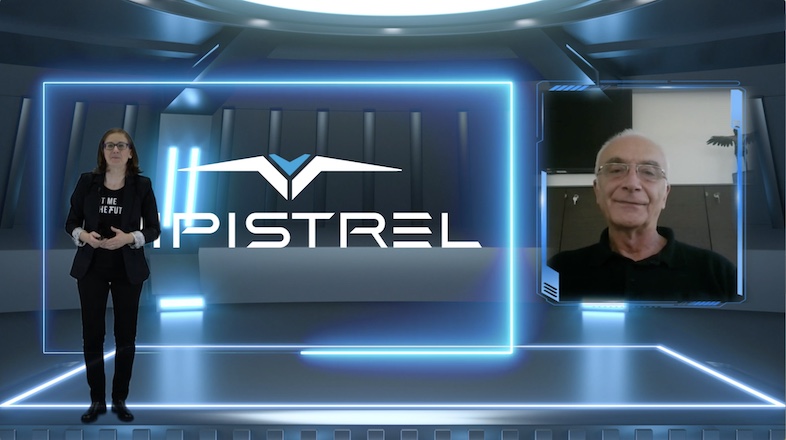 Ivo Boscarol , Pipistrel
Pipistrel thus stands out as one of the most creative companies in the EU and has been growing steadily for 20 consecutive years. They can build one aircraft per day, and today more than 2,200 of their aircraft fly around the world. Boscarol stressed that innovation is part of their DNA, and without it they simply would not be where they are today. In the company the mantra is circulating that the first is only one, while everyone else is at most the second.

Innovation is the key to business survival
Brian Matt of Harvard Innovation Hub pointed out that investors in the financial markets are increasingly relying on innovation, not just on sales data and company size. He pointed on Tesla, for example, that produces fewer cars and has less income than Daimler, but whose market value is significantly higher. The same competitive pattern can be observed in the case of the Chinese web giant Alibaba and the US company 3M.
Matt says that innovation is not just a fashionable corporate word these days, but also the key to growth and above all to the survival of companies. He recalled that up to half of the companies on the famous Fortune 500 list have completely disappeared, and this can also happen to currently active companies.
"Innovation is not just a fashionable corporate word these days, but also the key to growth and above all to the survival of companies."
Innovation decreases with increasing fear
Matt S. Kressy, Professor at the renowned MIT University in Boston, also pointed out the need for innovation. He presented a theory that he calls the innovative paradox. He presented the paradox as a change in the relationship between fear and innovation that results from a kind of natural development of companies.
In the beginning, the companies are immature and without real responsibility, says Kressy, adding that there is not much fear, because the founders do not lose much, even if they fail.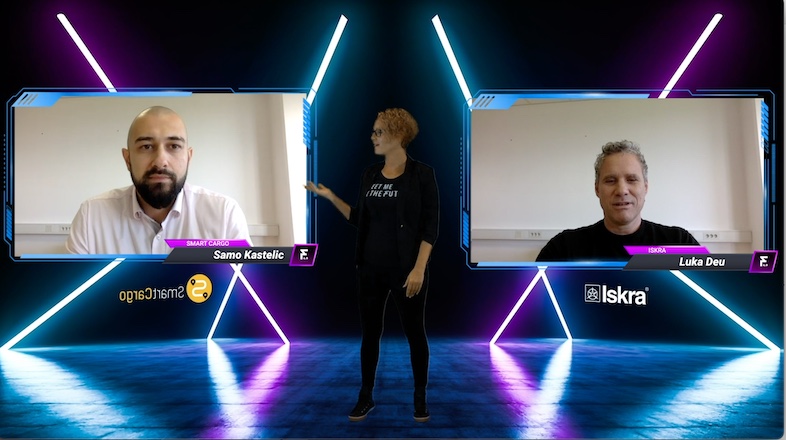 Kressy described the growth of the company: "When investors, new employees and other stakeholders enter the company, fear increases and innovation decreases. In large companies, the fear of innovation easily prevails. In addition to growth, the key to success is to cultivate a culture of innovation.
Kressy also pointed out that the most interesting and convincing companies are those that maintain a good balance between fear and innovation. Kressy says in his style that even when companies avoid risk, the greatest risk is almost always stagnation. He added: "If you do not work on innovation in a company, then there's is a company out there that has nothing to fear and will find something better than what you offer".

"If you're not working on innovation in a company, there's is a company out there that has nothing to fear and will find something better than what you are offering".
Many opportunities for companies developing digital transformation solutions
At the round table, which was supported by the Digital Regions project, Emilija Stojmenova Duh talked to guests from the public and private sectors about the future and the importance of new technologies. M. Sc. Peter Geršak, State Secretary at the Ministry of Public Administration, emphasized that they would support the development of artificial intelligence, smart cities and security solutions in the direction of digitalization.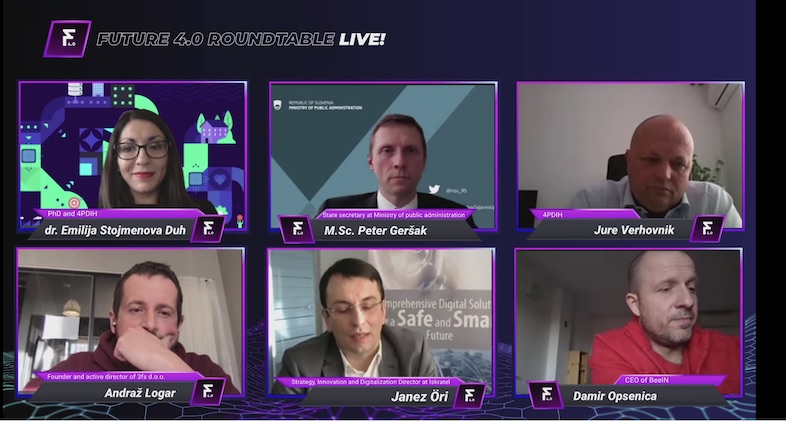 They are currently preparing a tender for municipalities to support smart-city development projects. "These funds will also go to start-ups and innovative companies that work with local authorities. In a structured debate, they concluded that there are many opportunities for companies that will develop solutions for digital transformation.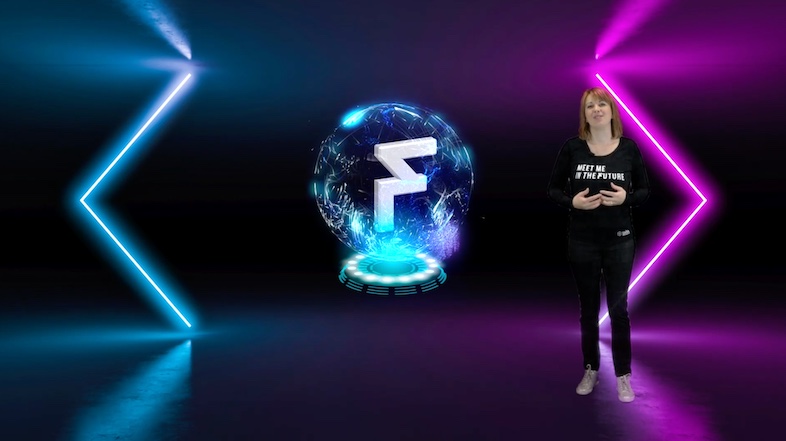 Future Startup 2020 was also announced at the event. This became the company Ektimo, which deals with the analysis of databases and thus solves various business challenges. The founder and director of the company Rok Okorn said: "The award is a recognition of our work, which confirms that we are doing the right thing and are offering good solutions". Viar, 360 Provideo, Semblie and Autotech were also among the finalists.
You can rewatch the entire conference at this link.
Tags
Future 4.0
SAŠA incubator
Conference