Corporations, have you ever considered working with startups & scaleups? a Startupbootcamp survey finds among alumni from many different industries and regions around the world that "Successful collaborations can unleash tremendous mutual benefits, but the path to them is not without challenges". And have you, startups & scaleups, ever considered working with corporations?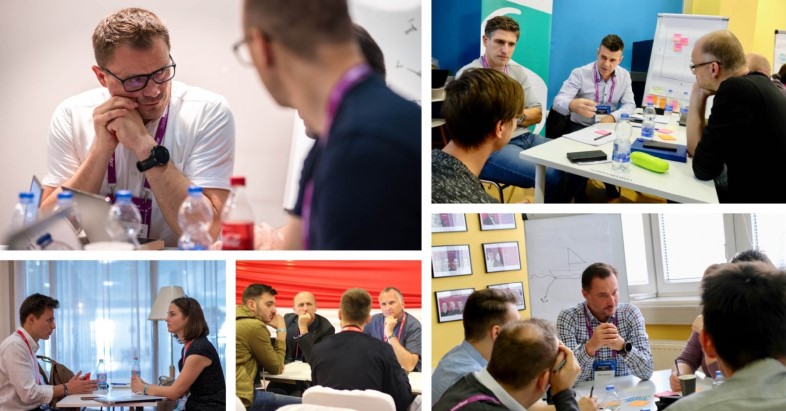 Startups and scaleups have become a valuable resource for corporations in developing their innovation and growth. Likewise, startups & scaleups can also be allies of corporations in raising their corporate culture to a new, higher level and a guarantee of long-term success. Startups and corporations can also be your source for the resources you need to innovate. Want an example? When Boulder Brands took over Udi's gluten-free food startup in 2012, giving it access to its expansion resources, Udi's turnover grew from $ 93 to $ 300 million by 2015 in just three years.
From acquisition targets to business partners
It was once thought that the only interaction between corporations and startups took place at the negotiating table. Corporations had little incentive to pay attention to unsystematic young firms. Startups were left to themselves until they became a takeover target, allowing them access to leverage at the corporate level.
"The TNOI Syndrome (this is not our innovation) kills corporate innovation"
According to startup entrepreneur and investor Aljoša Domijan, Slovenian corporations are not interested in startups, either for cooperation or for investments. Also, Aleš Pustovrh, a partner at Fil Rouge Capital, points out that TNOI syndrome (this is not our innovation) kills corporate innovation.
I WANT A LIST OF STARTUPS & SCALEUPS
On the other hand, it is encouraging that more and more companies name their Chief Innovation Officer (CINO), and some companies even have entire departments: ""Many large companies have started looking on start-ups as one of their options for transformation - often called digital transformation - and became seriously interested in them.
A fresh perspective and an innovative approach
The main benefits of connecting with startups for corporations are the fresh perspective they bring and the innovative approach they develop by creating their own reality instead of just responding to external factors.
Namely, as Thomas R. Werner, director at Cisco EIR, points out, it will be increasingly difficult for one side to address all the challenges: "That's why joined innovating programs with a possible focus on co-creation and society initiative are so valuable."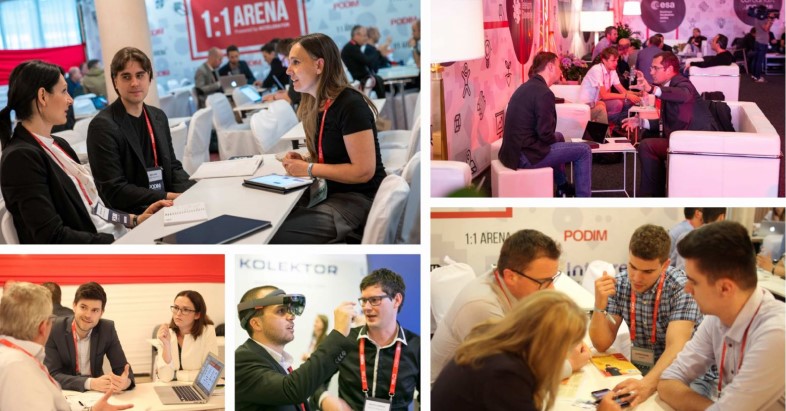 The PODIM Conference seeks new partnerships and collaborations between startups, scaleups and corporations.
Startups, with new approaches, faster operation and greater cost-effectiveness, help reduce costs, increase margins and expand the market share of established businesses. The startup ecosystem is famous for shortening innovation cycles, exploring technology, improving existing business models, having an entrepreneurial culture already engraved in their DNA, and inventing new cultures faster and more efficiently than large companies can.
"Entrepreneurs have a key in their hands that will fuel innovation that corporations lack."
If we sum up, startups can take corporate culture to the next level! "Entrepreneurs have a key in their hands that will fuel the innovation that corporations lack," says Dr. Thomas Funke, Head of entrepreneurship and innovation at RKW, think tank of the German Federal Ministry of the Economy.
Corporations and startups are in their essence very different and will always be, but...
A very explicit example of a major collaboration between an established corporation and a startup is the intense collaboration between Slovenian startup Movalyse and the second largest insurance company in the country, Zavarovalnica Sava, in the field of motorcycle theft insurance. The collaboration originates from the Insurtech innovation weekend at the Venture Factory, the business incubator of the University of Maribor. This is just one example of good practices.
Corporations and startups are in their essence very different and will always be, but the balance of power between startups and corporations is changing, and their relationship is changing as well. It is no longer merely antagonistic or with intention of takeover.
The Imaginatic and MassChallenge research study showed, that startups consistently emphasized the role of the corporation as an informal mentor. The study adds, "They also see corporations as partners that can offer access, advice and strategic opportunities for mutual benefit in the short and medium term."
"The corporates and startups collaboration has a great potential to help corporates stay competitive and help startups to grow and flourish."
"The collaboration of corporates and startups has a great potential to help corporates stay competitive and help startups to grow and flourish. However, the success of such initiatives is highly dependent on the commitment of the top management and excellence in execution by the innovation functions. Clear and transparent goals and a thought through methodology are imperative for success," Heinrich Schmid-Schmidsfelden from Innovations management at Kapsch says in the WhatAVenture white paper.
Things need to be done - properly
WhatAVenture, a partner of PODIM Conference, the central networking event of the Slovenian startup community and the most influential startup and technology event in the Alpe-Adria and Western Balkan regions, simply offered a reality test. After experimenting with different formats for collaboration between startups & scaleups with established companies, scouting a few a thousand startups and attempts for their mutual connecting, things are clear - things must be done right for success.
"We need to focus on the process, not the perfect vision"
It is important to know what models of collaboration exist, you need to focus on the process, not on the perfect vision, advises Gerald Vanderpuye, founder and CEO of BuyerDeck.
If you want to know all about the value of cooperation between startups and scaleups with corporations and to do things right, download the Start:up Slovenia white paper on cooperation between startups and corporations Cooperation for innovation - How a partnership between startups and corporations can ensure success.
I WANT A LIST OF STARTUPS & SCALEUPS